 Jaan-e-mann director Shirish Kunder returns with two new movies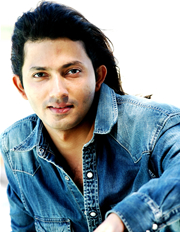 BACK in 2006, director Shirish Kunder released the Akshay Kumar-Preity Zinta-Salman Khan love triangle Jaan-e-mann. Since then he has been playing the role of devoted father, bringing up triplets with choreographer and film-maker wife, Farah Khan. In a freewheeling chat with Steven Baker, Shirish reveals he is set to direct not one, but two new Hindi films.
It has been a while since Jaan-e-mann. Where have you been all this time Shirish?
I agree that it seems like eternity, but it's actually been only two and a half years since Jaan-e-mann. And that's perfectly okay by my standards. I have to be really passionate about something to want to direct it. I am not looking at a quantity of films, but some real high quality films that can stand the test of time, and I can be proud of all my life. There were certain mistakes that I made with my last film that I do not intend repeating again. Hence, I am taking my time to be sure of the people and the projects I will be associated with in the future.
You are now all set to sit in the director's chair again
I started working on Joker, a Superhero film, soon after the release of Jaan-e-mann. Being a Superhero film, it is naturally a very expensive project. So the effort is double- To get the right cast, and also to raise the high budget. But I am confident it will all work out right, and I will make Joker the way it was envisioned. It is my dream project, and such big projects always have their share of struggle. I have also written another script, Tees Maar Khan. I am presently casting for it.
Tell us more about these new projects?
Joker is a Superhero film in the vein of Spiderman. It is set in present time, very much the way Spiderman films are. Spiderman and Krrish were both Superhero films that worked well with the audiences, and I believe Joker will also work very well with the Hindi film audience. Tees Mar Khan is an out-an-out comedy. Now that I have finished writing it, I can safely say that it is at least ten times funnier than Hangover.
You have gone on record as saying Akshay Kumar would play the lead in

Joker. Everyone from SRK to Saif Ali Khan also seems to have been in the running. Yet your Facebook status asks

Who would be a better Superhero – Hrithik Roshan or John Abraham. Have you finally finalised your hero?
I was developing it for a certain actor, who was also meant to produce it. But during the course of the development, we realised our vision didn't match. Akshay was also attached to the project at one point. But his financials didn't work out. As of now, I am in the process of finalising my cast.
Have you signed any of your leading ladies yet?
Not yet.
You started out in the industry as an editor. Are your editing skills an essential part of your work as a director?
 Every director has his strength and style. Like Tim Burton and Brian de Palma are known for the way they visually style their films. I am a visual director, and will strive to bring something new visually in every film of mine.
You described Jaan-e-mann as "Indian in soul but Western in treatment". Generally, that seems to be the way forward for much of Hindi cinema. How important do you feel the overseas market is for the HiFi industry?
Very important, since a major chunk of revenues comes from the overseas market. But class, quality stuff is not only required for the overseas market, it is equally important for the Indian multiplex audience as well. They are exposed to the best Hollywood films, most of which now release simultaneously in India. So we need to match up with their technical finesse, which some of our new age directors have already started achieving.
Your first film was high on visual metaphors, and though loved by critics and fans alike, didn't perform as well as expected at the box office.
Yes that is correct. In my heart, I knew that as a story Jaan-e-mann didn't have anything novel to offer. Love triangles have been done to death. But unfortunately producers and stars love that. So my best bet in such a scenario was to present the film in the most innovative way possible, so as to bring some freshness to it. But in the future I have taken care to select strong stories. So I do not have to resort to such gimmicks again. Also I will reduce the use of visual metaphors. Cinema lovers love it. But the lay audience finds it difficult to grasp. My language of film making will be simple, but innovative.
Two directors in the house- how is that? Are you and Farah Khan competitive? Do you think you and Farah would ever release films on the same Friday?
HA HA!!! I don't think that's a possibility. We won't be making our films at the same time. One of us needs to be with the kids at any given time.
Finally, have your triplets Czar, Diva and Anya inherited their parents' filmi tendencies?
It is too early for us to figure that out yet. They are just 1 year old. Let's wait and watch.
Interview by Steven Baker, New Delhi