 Shortlist announced for 10th Asian Woman of Achievement Awards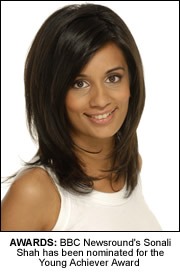 THE search to find Britain's most inspirational Asian women has come closer with the publication of the 10th Asian Women of Achievement Awards shortlist.
Founded and chaired by Indian born author and entrepreneur Pinky Lilani OBE, the Lloyds TSB sponsored awards have celebrated the contribution that Asian women make to British life for the last decade.
The shortlist includes Seetha Kumar, head of BBC Online, Yasmin Qureshi, a leading barrister who is set to become the first ever female Muslim MP, and Hong Kong born choreographer and producer Carolyn Choa – wife of the late Oscar-winning film-maker Anthony Minghella.
Ahlya Fateh, managing editor of Tatler, as well as senior managers from global corporates such as Tata Consultancy Services, CapGemini, Citi and Shell, also feature.
Female Asian entrepreneurs on the list include Hajira Ahmad and Sadia Siddiqui, founders of Caramel Asian Model Management – the UK's first all Asian modelling agency – and Dr Mah Hussain-Gambles, founder of skincare brand Saaf Pure.
The judging panel chaired by Sir Nicholas Young, chief executive of the British Red Cross will meet the candidates on April 20 in London.
Kamel Hothi, Asian Markets Director at Lloyds TSB Corporate Markets, said: "There is a huge reserve of talent, passion and insight within the Asian business community which the UK economy needs to fully harness.
"Through our locally based teams, we're listening to many Asian run companies every day and finding new ways of supporting this increasingly important and diverse component of the business landscape, through our products and services and local community networking."
Winners will be announced during a ceremony at the London Hilton on May 20.