The Asian Today Achievement Awards recognises and awards individuals and organisations that have made a significant impact in our communities. The awards celebrate and appreciate the achievements and commitment to the wider community of the recipient.
Congratulations to all the individuals and organisations that have been recognised this year, you have done us proud.
We recognise our top 10 individuals that have made an impact in the past year.
SPECIAL RECOGNITION AWARD – ANITA BHALLA OBE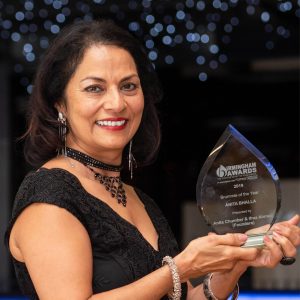 Currently Chair of Performances Birmingham Ltd (Town Hall and Symphony Hall), Chair of West Midlands Mayor Leadership Commission and Governor of the Royal Shakespeare Company.
Anita's 26-year media career with the BBC has been varied; She set up BBC Asian Network in the West Midlands; now a national digital service. First woman President of Circom a European wide group of public service broadcasters.
INSPIRATIONAL WOMAN OF THE YEAR – DR OPINDERJIT KAUR TAKHAR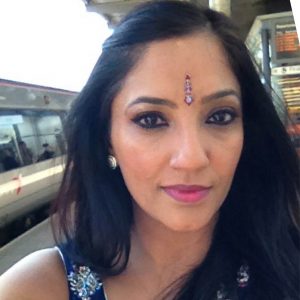 Dr Opinderjit Kaur Tahkar is an internationally recognised researcher within Sikh Studies and Director of the Centre for Sikh and Panjabi Studies at the University of Wolverhampton.
Her work on Punjabi Dalits and identity formation has been published in a number of books.
Her publication on 'Sikh Identity: An exploration of Groups among Sikhs' (Ashgate 2005) is used as a key text in many Universities around the world.
VOLUNTEER/FUNDRAISER OF THE YEAR – HAROON MOTA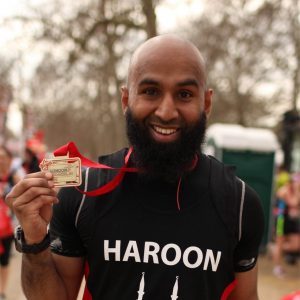 Known as the marathon man, he is confident and a motivated individual with great interpersonal skills and leadership qualities. With over a decade of community fundraising experience, Haroon heads up Penny Appeal Challenge Events programme, transforming lives across the worldwide
PUBLIC SERVICE AWARD – HARVI KHATKAR
Harvi Khatkar is the first Sikh woman from an ethnic minority background to reach the rank of Superintendent after progressing her career through the force. She has been with WMP for 25 years and her roles included neighbourhood policing, response, offender management and force incident manager. She was the most senior BME officer in Wolverhampton before becoming part of the WMP2020 programme to help create a more modern, agile police force.
SPORTS PERSONALITY OF THE YEAR – KHADIJAH MELLAH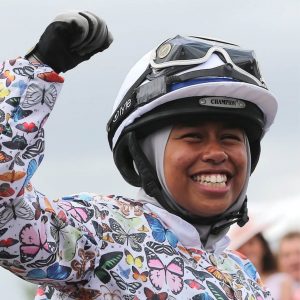 Khadijah Mellah is the first hijab-wearing jockey in a competitive British horse race. She became an instant inspiration to British female muslims as to what might be achievable within the parameters of her religion. Khadijah's story was the subject of the TV documentary "Riding the Dream" first broadcast on 16 November 2019.
JOURNALIST OF THE YEAR AWARD – MEHREEN BAIG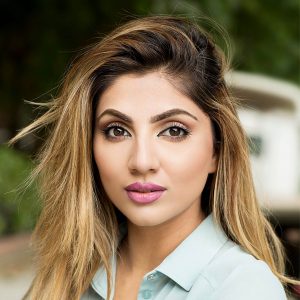 A presenter, activist and blogger who is on a mission to give a voice to young British Asian women. Her writing has often covered subjects surrounding Asian women that have been considered taboo. She has presented segments of BBC1's Sunday Morning Live and The One Show. Mehreen has worked as an English teacher in a North London and was the youngest member of staff to be promoted to a senior role within her first five years.
COMMITMENT TO THE BUSINESS COMMUNITY – NAEEM ARIF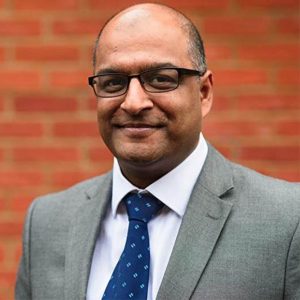 A multi-award winning Entrepreneur and Business Consultant. He has completed more than 21 end-to-end projects during this time for multinationals, as well as working on a 121 basis with a number of SME clients. Naeem is the chair and co-founder for Midland Retail Forum, an online and in-person business networking, development and peer-to peer support platform for Retail, Leisure and Hospitality businesses.
EDITOR'S CHOICE AWARD – NITISHA PATEL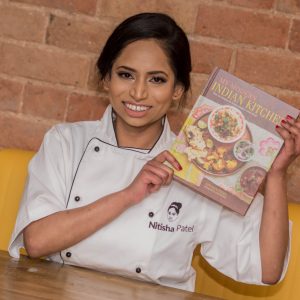 Director of Nitisha Patel Foods Ltd, she runs and manages her own food consultancy business and works with clients to innovate and develop first to market creations across a variety of categories from ready meals, recipe meal boxes to even restaurant menus. Founded in 2017 and has since gone on to be recognised as a leading, nationwide, independent consultancy in hospitality, food manufacturing and product development.
INSPIRATIONAL MAN OF THE YEAR – SAQIB BHATTI MP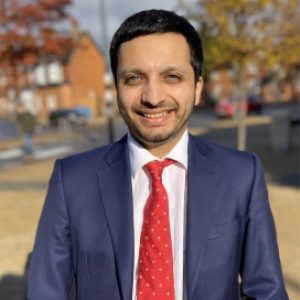 MP for the British Conservative Party. He is the youngest ever President of the Greater Birmingham Chambers of Commerce and is a voice for over 3,000 businesses in the West Midlands. By profession he is a chartered accountant. In July 2019 he raised £27,000 for Prostate Cancer UK and has supported charities around the world in providing education and training for women.
COMMITMENT TO THE CAUSE AWARD – SHANI DHANDA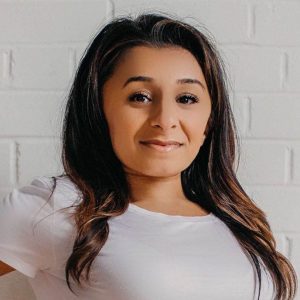 An award-winning international event manager, global voyager, disability role model and campaigner. Born with a rare genetic condition called Osteogenesis Imperfecta (OI), more commonly known as Brittle Bones. Shani is also an accomplished speaker delivering talks at hospitals to medical professionals, conferences, universities and schools as part of her efforts to
challenge perceptions and change attitudes around disability, especially in Asian communities.