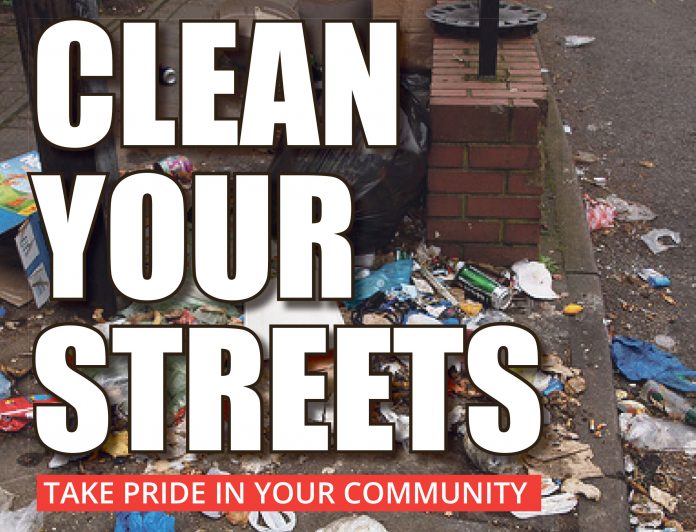 A campaign to clean up your streets has been hit out in Birmingham after massive problems surrounding fly-tipping and litter. 
Two Birmingham councillors faced 140,000 fellow Muslims before Eid prayers in Small Heath Park back in June and told them to clean up their streets. 
Cllr Zaker Choudhry (Lib Dem, Yardley South) said: "We always have litter on our roads.
"Our Prophet always teaches us that we have to be clean and respect the community where we live in. 
"I urge everybody to please don't throw any litter.
"We have a cabinet member here from Birmingham City Council, Majid Mahmood and I will ask him, on your behalf, to do urgent action and clear this area, especially on the Coventry Road where our sisters and our children walk.
"All the way from Morrisons to Asda, it's like a tip."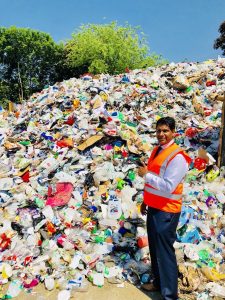 Cllr Mahmood (Lab, Bromford and Hodge Hill) admitted he was nervous at the prospect of telling his fellow Muslims like it is.
But, given that litter is an issue in areas like Small Heath, which he said was now 95 per cent Muslim, he bravely decided to go to war on the litter bugs in a bid to Keep Brum Tidy.
As a Cabinet Member for Clean Streets, Waste and Recycling he is determined to make sure businesses do their bit now too. 
Cllr Majid Mahmood also said: "As a born & bred Brummie I am proud of this city, and I like you, want to live in a city that is clean – free of litter, fly tipping, graffiti, and fly posting. That's why I was appointed the Cabinet Member for Clean Streets, Waste & Recycling. That's why I am standing here today asking for your help.
" It is a duty, indeed responsibility of every Brummie to step up, and keep their streets clean. It was not too long ago that most, if not all Brummies used to sweep their frontages, and streets where they live. I want to encourage more community groups to step us that's why I will be changing the Birmingham City Council website on Community Litter Pick Ups to make it more user friendly. I would like to thank the thousands of volunteers from faith organisations, community groups, resident groups, schools and families who get together to help keep their streets clean. Our Waste Operative Officers have more than 360,000 properties to collect from, and do so in difficult conditions with limited resources. It is imperative we help them by presenting our wheelie bins on the collection date, close to the kerbside as possible, and with the lids shut. Together we can keep Brum Clean"