A Birmingham brave dad who risked his life to help a young boy fatally injured in the Barcelona terror attack is to receive a Pride of Birmingham award.
Harry Athwal, from Great Barr ran to help seven-year-old Julian Cadman, who had been hit when a terrorist drove a van down Las Ramblas, killing 13 people and injuring 130 August 17, 2017.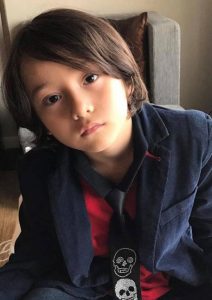 As hundreds of tourists fled the horrific scene, Harry rushed into the street to aid the injured.
Despite being warned by police to evacuate the area, he defied officers to cradle Julian in his arms until paramedics arrived.
Sadly, the seven-year-old schoolboy had already died, but his family have told the brave Brummie how his actions have given them huge comfort as they grieve.
"At that moment you have a split second to decide what you're going to do," says Harry, who has two sons, Deirnn, 19, and Khye, aged eight.
"Are you going to hide? Are you going to run? Or are you going to out and do something?
"It was my instinct that I had to go and help somebody. I had to do something. It's in my DNA."
Harry, a Project manager had only just arrived in Barcelona with his sister Kinde Dehr and a group of friends an hour before the terror struck.
"I remember it was a beautiful day, just a normal afternoon on a city break," he says
"Suddenly, the silence was broken and you could hear screams.
"Then the van came into my vision for about five seconds. The noise was phenomenal as it hit people – thump after thump after thump.
"Straight away, I realised it was a terrorist attack.
"My heart was thumping in my chest. I shouted at the whole restaurant 'Don't move from here!' and then I shot down the stairs."
Harry pushed through a stampede of people coming into the restaurant for safety to get out to the street and try to help.
As he looked around at the utter scene of devastation, just seconds after the van had driven past, Harry saw Julian lying on the walkway.
"It was obviously carnage. There were handbags and shoes everywhere," recalls Harry.
"Then I saw the body of a child and straight away I just ran over.
"I was going to get my t-shirt off to stem the bleeding, but when I dropped to my knees I could see his head was crushed.
"His leg was bent the wrong way, and there was blood coming out of his head.
"I was checking for a pulse and he didn't have one. I put my hand on his back and I thought he had gone.
"I was stroking his hair and in floods of tears but I stayed with him. I sat there because I was not going to leave this child in the middle of the road.
"The police were telling me to move but I wouldn't leave him. All the time I was thinking the terrorists could come back but I was not leaving that child.
"To me, he looked like my own son. He was my son's age, seven or eight. I just ran my hands through his hair, it was about comforting him."
Harry was determined to stay with Julian until paramedics arrived, despite police officers trying to get him to leave.
"There was no way I was leaving that boy," he repeats.
"A police officer came over after three or four minutes and told me to move on to get away from danger. I said I would not.
"He was screaming at me to move and I was screaming back at him to get an ambulance.
"This was a child, he was the same age as my son, I was not leaving him.
"I know he had passed, but if it was my child would I leave him? No I wouldn't."
Harry stayed on the street, cradling Julian, who was of dual Australian and British nationality, until paramedics arrived and took him away.
Harry has been in touch with the boy's grandparents, Noreen and Tony Cadman, who have thanked him for his heroic actions.
Now, he says he hopes one day to meet the family, although his admits he regrets that he couldn't save Julian's life.
"I have two regrets," he admits. "One is that I couldn't save Julian. The other is that I couldn't prevent it.
"If I had have been further down Las Ramblas then I would have chased him, and I wouldn't have stopped until I caught him."
Harry will receive the Pride of Birmingham's Outstanding Bravery award.
Harry and 10 other winners will be presented with their awards at a ceremony at the University of Birmingham this Thursday.
The Birmingham dad admits he was 'speechless' when he found out he had been named a Pride of Birmingham winner.
But he says he would do it all again without question.
"My circumstances were slightly unique as I only had a split second to decide," he says.
"When you witness something absolutely horrifying, where dozens of people are being hit by a van at 50 mph or 60 mph and getting thrown in the air, you are stunned.
"I'm a Sikh, and in my Sikhism it is my duty to go and help somebody who is hurt or who is being bullied.
"That, in a sense, overtook me. I didn't have time to think.
"Everybody was running in the opposite direction and you're the only one going the other way – it's quite harrowing.
"The police tell you to run, hide and inform.
"My answer to that is how long can we hide for? We have to stand up and we have to make a stand."