MORE than 500 people have celebrated the best of apprentices from the British Asian community and the companies and organisations that employ them.
The second annual Asian Apprenticeship Awards took place at the Edgbaston Cricket Ground in Birmingham on Thursday, November 2, in front of apprentices and leaders from business and education.
More than 20 awards were presented to apprentices and employers.
The Apprentice of the Year was Naila Biba from Aspire Housing who also won the Financial, Legal and Professional Services Category.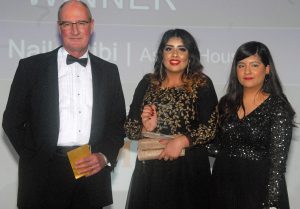 A special award was made to Sue Husband, Director of the National Apprenticeship Service, in recognition of her overall contrbution to apprenticeships.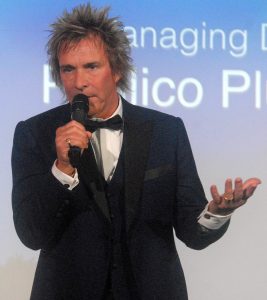 Charlie Mullins, who left school at the age of 15, to take up a plumbing apprenticeship and has since gone on to become Britain's first millionaire plumber, was the keynote speaker.
The hosts were broadcaster and journalist Suzi Mann and Kasim Choudhry, Director of ThinkFest Events and the entertainment was provided by comedian Hardeep Singh Kohli, singer Nasa Munir and The Band Baja.
Founded by Safaraz Ali, the Awards are intended to encourage more young people from the British Asian Community to become apprentices. This important community is under represented when it comes to apprenticeships.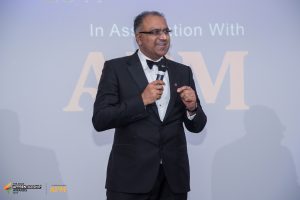 The awards support the Government's target of increasing the number of apprentices by 20 per cent by 2020.
At the core of the awards is the contribution they make by raising awareness, celebrating success and inspiring others.
The Awards were sponsored by organisations from business, education and training and the military. Headline sponsor was the global training provider APM.
To see all the pics from the night please visit: http://bit.ly/aaap17pics
The full list of winners are:
Financial, Legal and Professional Services
Sponsor: BMET
Apprentice: Naila Bibi of Aspire Hosuing
Employer: Societe Generale
Health, Medical and Social Care
Sponsor: Learning Curve Group
Apprentice: Neelam Rahman of Spamedica
Employer: Derbyshire Care Services
Retail, Hospitality and Tourism
Sponsor: ICQ
Apprentice: Mehreen Ayub of Admiral Recruitment
Employer: Sparkbrook Pharmacy
Charity, Voluntary Organisations and Public Services
Sponsor: Royal Air Force
Apprentice: Arandeep Pannu of Wolverhampton Council
Employer: Barnardos ETS Yorkshire
Construction
Sponsor: Dudley College
Apprentice: Deve Shokar of DMA Mechanical & Air Conditioning
Employer: K10 Apprenticeships
Engineering and Manufacturing
Sponsor: In Comm Training
Apprentice: Kiran Samra of Rolls Royce
Employer: Siemens
Creative and Digital
Sponsor: Jisc
Apprentice: Asif Rahman of DigiLab
Employer: BT Group plc
Transport and Logistics
Sponsor: The National Skills Academy
Apprentice: Asad Ali of Certas Energy UK
Employer: Euro car Parts
Small Employer of the Year
Sponsor: Severn Trent Water
Winner: Market Street Health Group
Large Employer of the Year
Sponsor: Collab Group
Winner: Ryder
School or Academy of the Year
Sponsor: NOCN
Winner: Cardinal Newman Secondary School
Learning Provider of the Year
Sponsor: AELP
Winner: Nova Training
Overall Contribution to Apprenticeships
Sponsor: The Pathway Group
Winner: Sue Husband of ESFA
Apprentice of the Year
Sponsor: APM
Winner: Naila Bibi