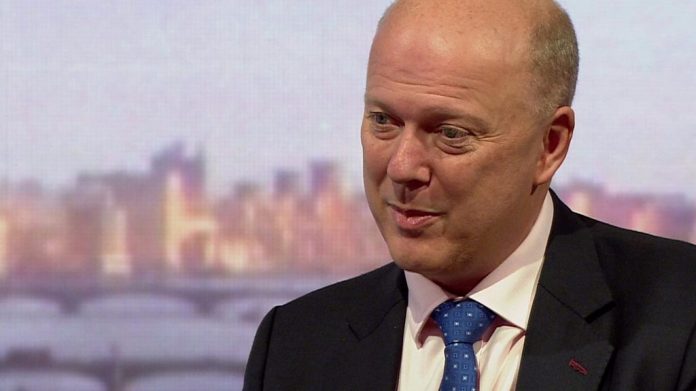 Transport secretary Chris Grayling has said British farmers would produce more food themselves in the event of the UK leaving the EU without a trade deal.
Mr Grayling was responding to industry claims that food prices could rise sharply in the event of a no-deal Brexit.
He said in that event, the UK would respond by "growing more here and buying more from around the world".
Labour said his comments amounted to telling people to "dig for no deal".
The National Farmers Union has argued Brexit is an opportunity to "reverse the downward trend" in the UK's self-sufficiency in food though it insisted this should not be done by "closing off markets".
If the UK ended up without a deal, which would see it default to World Trade Organization (WTO) rules, Mr Grayling suggested domestic producers and retailers would respond by rethinking their sourcing.
"What it would mean would be that supermarkets bought more from home, that British farmers grew more and that they bought more from around the world," he said.
"What we will do is grow more here and buy more from around the world but that will mean bad news for continental farmers and that is why it will not happen – it is in their interests to reach a deal."