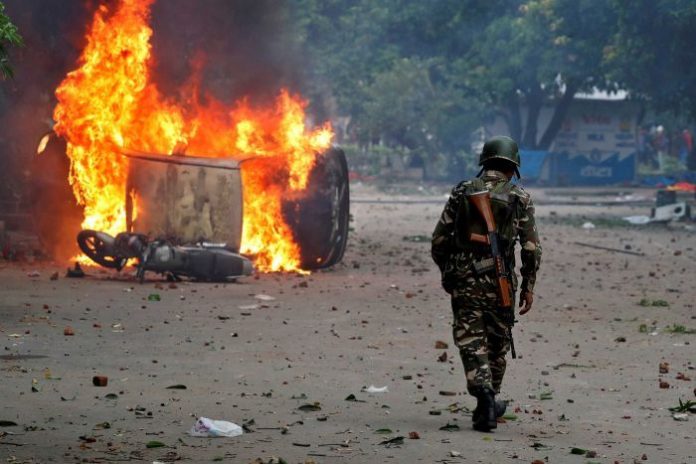 Controversial figure Guru Gurmeet Ram Rahim Singh has been sentenced to 20 years in prison following two convictions of rape.
Ahead of the sentencing of the Guru, reports emanated from India of riots across the country.
38 people were killed following violence in Panchkula in northern Haryana state after Friday's verdict.
The Rockstar holy man, who claims to have 60 million worldwide followers, was found guilty of sexually assaulting two female followers and jailed for 10 years for each, to run consecutively.
Initially reports claimed he had been jailed for 10 years but his lawyers confirmed that Singh's sentence was to run consecutively, rather than concurrently.
A lawyer for the victims said that further investigations were being sought after 50 women had come forward with allegations of rape against Singh.
"We believe there are at least 48 more victims who were sexually abused and who may have been killed or are too scared to come out and testify against Ram Rahim," lawyer Utsav Singh Bains said.
Two cases of murder are due to be heard in court next month with the 50-year-old denying the charges.
An emergency meeting was called by the chief minister of Haryana state, the location of Singh's ashram, with curfews being imposed in several areas amid fears of a backlash following the sentencing.
Police say they have been given "shoot on sight" orders in case of trouble and the Indian army has been put on standby.
Rather than the sect-leader hearing of the sentence in court, the judge who convicted him was flown to the prison in which he is being held, in the town of Rohtak, where security has been intensified.
4,000 government troops were patrolling in Rohtak and Sirsa, where Singh's headquarters are located, in response to the fears of further violence in the northern region of the country.