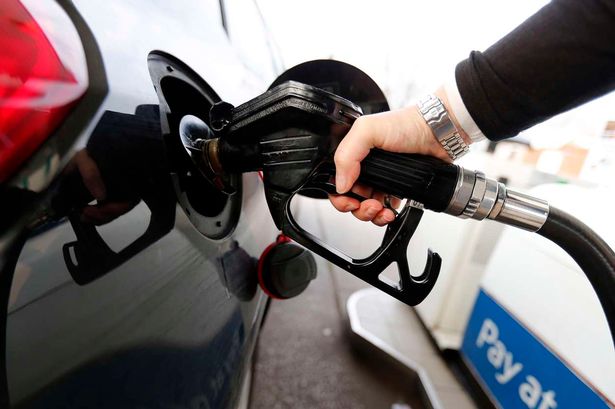 Birmingham is allegedly part of the ideas from Andrea Leadsom to confront pollution.
Many of the motorists meet a new tax raid after plans to smack a pollution charge of up to £20 a day on diesel vehicles.
That is because of plans that reportedly are occurring for a brand-new 'toxin tax' – which is a part of an effort to confront air pollution problem.
This new clampdown was fixed to be diclosed this week by Environment Secretary Andrea Leadsom, according to The Sunday Times.
It accounts around 35 towns and cities – as well as Birmingham – that will have prohibitions on diesel cars and commercial cars, everyday fees on them driving in the busiest regions, or a combination of the two.
Up to 10 million vehicles could be impacted in towns as well as Leeds, Southampton, Nottingham and Derby, it's been reported.
Procedures to hurry up the growth of tougher guidelines on car pollution in London are anticipated to be publicised by Mayor Sadiq Khan.
The largely polluting cars will earn a £12.50 fee to come into an ultra-low emission region being put into place in the centre of the capital, reportedly in 2019. In most areas a £20 a day fee has been advised.
This would be 1 year earlier than slated.
Those responsible for the charge, consist of diesel cars that are pre-Euro 6 standard, which was shown in September 2015.
It will protect the same region as the congestion fee zone and will apply all day, every day.
Tory MP Charlie Elphicke said: "Many drivers feel they were encouraged to buy diesel by the last Labour Government.
"Punishing them with extra taxes is deeply unfair.
"We must take an approach which tackles the whole pollution problem — not just use this as an excuse to fleece motorists for more taxes."
Pollutants, a lot of which come from road traffic, predominantly diesel vehicles, cause health complications for example asthma and heart and lung illnesses. They are as well rumoured to concern children's health and growth.
From October, a £10 toxicity fee will be launched for petrol and diesel cars listed before 2006 that go into the congestion charge region.
Up to 10,000 cars everyday are anticipated to encounter the T-charge, which will function on top of and throughout the same stints as the congestion charge, however it will cost £21.50 to drive an concerned car in the main l London area from 7am to 6pm on weekdays.
Transport Secretary Chris Grayling in addition announced a clampdown by cautioning people should think long and hard before purchasing a diesel car.
Asked whether drivers should think before buying a diesel car, Mr Grayling said: "People should take a long, hard think about what they need, about where they're going to be driving, and should make best endeavours to buy the least polluting vehicle they can.
"I don't think diesel is going to disappear but someone who is buying a car to drive around a busy city may think about buying a low-emission vehicle rather than a diesel."
A Defra representative said: "We don't recognise the figures or these numbers. Our intention is to publish our plans in due course".
The Government will inform the Public of its quality of air plans later on in the month.