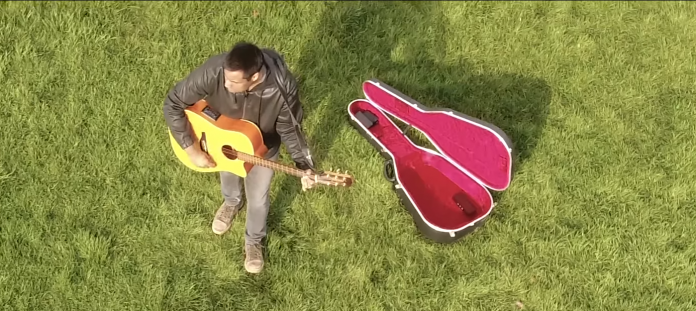 Pallab Sarker, a British Asian indie singer-songwriter from Walthamstow, has just released his debut single, Morning in Brixton. The reflective and soulful ballad from Pallab's new album, Grey Day, is being well received in the US and is proving a hit across American colleges, leading to a record deal there and now featured on MTV  https://mtvrock.com/pallab-sarker/ 
Pallab, 39, says Morning in Brixton is about finding love in one of London's most famous cultural spots.  
He said:
"I grew up in an artistic family. My mother is a poet and storyteller and when I was growing up she wrote a lot about her youth in Bangladesh – particularly the war of independence. There is no doubt that Bengalis have made a hugely significant contribution to cultural life in the UK; whether it is drama, dance, comedy, music or journalism.
My mother is a poet and storyteller and when I was growing up she wrote a lot about her youth in Bangladesh 
"I currently live in Walthamstow London. Its thriving music scene has inspired me to finally write my first solo album. There's a certain buzz about the area now as artists have great venues to play in  – from The Bell to the Rose and Crown. It seems Walthamtow's creativity is being unleashed and my hope is that the area doesn't overcook itself with artists being priced out due to increasing rents and house prices.
"The album is very much made in Walthamstow and was recorded in the Cabin Studios not far from the Village, with local musicians contributing to my tracks."
Off the back of his recent success, Pallab has just been signed to the US record label, Bongo Boy Records. Monique Grimme, Business & Artist Development at Bongo Boy Records said: "Pallab Sarker is a true talent from Walthamstow, East London. Bongo Boy Records is pumped to welcome Pallab Sarker and his new single". 
Check out the music video here:
​PALLAB SARKER BIOGRAPHY 
Pallab Sarker is a British Bengali acoustic indie singer-songwriter. 
Born in Peterborough, to immigrant parents escaping the Bangladesh war of independence in the Seventies, Pallab showed an early interest in music. 
Moving to London in his early twenties at the height of Britpop, Pallab established an indie rock band, ICON, and was the band's lead vocalist. 
ICON played extensively across London's gig circuit. Kanye King MBE, Founder and CEO of MOBO, remarked: "These boys are extremely talented and deserve success."
The London music scene has always been a huge part of Pallab's life. During the day he worked as a press adviser to government ministers and would perform concerts with his band ICON at night. His music has even brought the business of Government to a standstill! One afternoon, thousands of civil servants left their desks to watch him perform in the atrium of the Home Office as he raised funds for Children in Need.