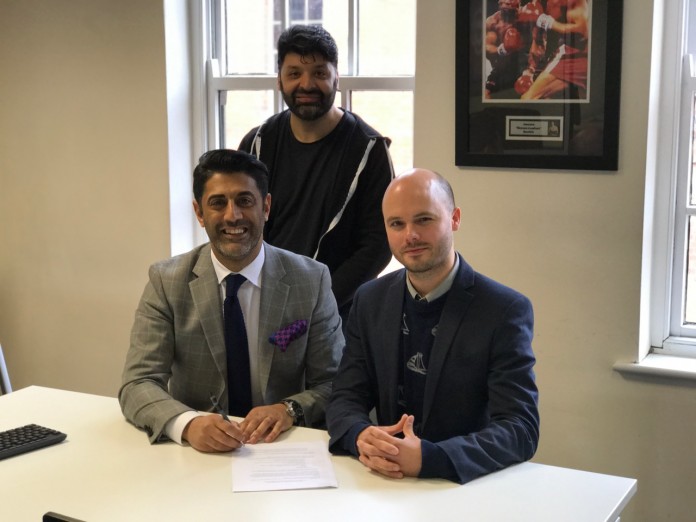 Left Qasim Majid CEO – Co- Founder Wow Zone,
Middle Ausaf Khan CTO – Co-Founder Wow Zone,
Right Benjamin Dell MD Founder – Raw Jam
Birmingham digital marketing company Wow Zone acquire Raw Jam; a digital agency based in the South of England.
Wow Zone, situated in the heart of the Jewellery Quarter, have been in business for 12 years and enacted what will be the first phase of their expansion plan.
The company have acquired 50% of Raw Jam in a move that will provide Wow with a strong foothold in and around the capital.
Wow does everything from designing and building innovative websites to growing a business's online presence through various digital marketing avenues.
Wow Zone's CEO Qasim Majid had this to say:
"When looking at acquisition targets it is important that these companies are extremely well managed, structured in an efficient manner and that the people really understand the industry. Raw Jam, with CEO Benjamin Dell at the helm, simply ticked all of these boxes. It is a fantastic first step in our long-term plan to grow Wow nationally."
Surrey based Raw Jam, have been in operation since 2005 and share the same infectious drive, dedication, creativity and ethical ethos as Wow Zone.
Raw Jam's CEO Benjamin Dell added…
"It's not easy to find the right buyers. What was really important to me was that Raw went into partnership with a company that shared the same philosophy and ethos as me personally. I'd been approached by many buyers but the directors at Wow were the best strategic fit as we were on the same page. We want enhance and our service offerings to our clientele and I feel on this trajectory with Wow, we will definitely achieve this."
This is just the beginning for Wow as the company look to further widen their reach in the industry through continued expansion and progression.