Students in Birmingham are inviting everyone to join them for a free lunch this week at a huge pop-up community kitchen.
Birmingham City University Students' Union and its Sikh Society will be hosting 'Langar on Campus' in the Atrium at Millennium Point on Thursday 23 February between 11am and 4pm.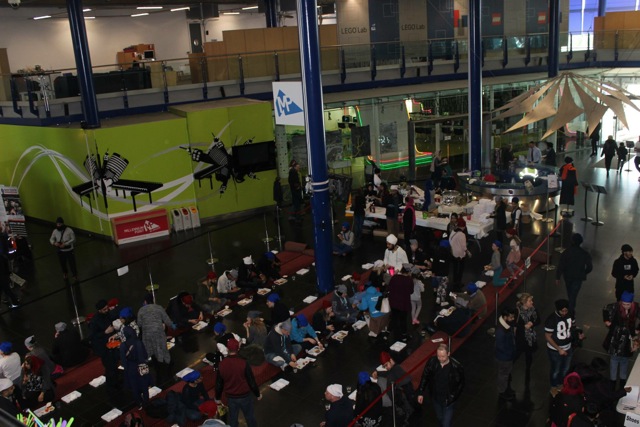 'Langar', meaning kitchen in Punjabi, is an important institution in Sikhism, where free food is offered to anyone who attends.
This is the second time a large-scale langar has been held at Birmingham City University and last year over 800 people from across the City came to enjoy a hot meal and gain a greater insight into the Sikh faith.
'Langar on Campus' is an event organised by Sikh students in universities all across the world, where students, staff and community members from all backgrounds come together and eat. Everyone sits on a carpet together at the same level – signifying equality – and only vegetarian food is served in order to cater for everyone, no matter what their diet is.
The langar started in 15th century India by Guru Nanak Dev Ji, the founder of Sikhism and the first of the 10 Sikh Gurus. It was designed to uphold the principle of equality between all people regardless of religion, caste, colour, creed, age, gender or social status; a revolutionary concept in the caste-ordered society of India at that time.
Often, langars will be attached to gurdwaras, a place of worship for Sikhs. Traditionally, everyone shares the tasks of preparation, cooking, serving and cleaning in the langar, and food is donated from members of the local community.
One of the most famous langars is the kitchen at the Golden Temple in Amritsar, India, which provides food for upwards of 100,000 people during religious holidays and weekends. However, open-air langars – like the one in Millennium Point – are also popular and are among the most attended community meals anywhere in the world.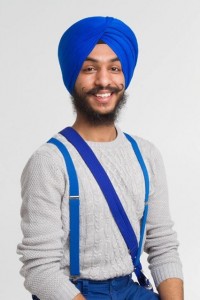 Vice President of Birmingham City University Sikh Society, Jaspreet Singh, hails from Jalandhar district in the state of Punjab, India, and has been studying in the City for three years. He said:
"To Sikhs, langar can mean sharing of ideologies, sharing of good practices and sharing of food. The message of our event is clear; no matter how many differences we have got as holy souls, we all can come together as an equal unit and help humanity. This will inspire the community to not only learn, but also experience each other's cultures and values.
"Birmingham City University Sikh Society has organised this event to help to share the message of Guru Nanak Dev Ji with our academic and local community. We hope it will convey a positive message by highlighting that we all are equal. Everyone is welcome to our event and we particularly hope to see lots of families who want to enjoy something new and uplifting this half term.
"In gurudwaras we have langar every day, but having a community kitchen on our City Centre Campus will allow us to spread its pure message to lots of people who haven't experienced one before."