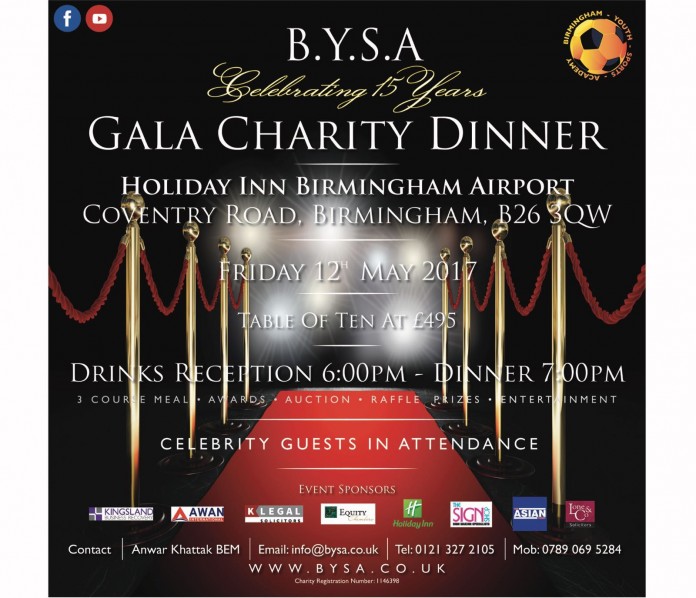 The BYSA will be hosting a Gala Charity Dinner this May in celebration of their fifteen years. The gala will take place at the Holiday Inn, Birmingham Airport on Coventry Road on the 12th May.
The event will consist of a drinks reception at 6pm, followed by a dinner at 7pm. The three course meal will feature everything from awards to auctions to raffle prizes to entertainment. Celebrity guests will also be in attendance.
The BYSA, or Birmingham Youth Sports Academy, was first launched back in 2002 as a voluntary organisation that provides young people from impoverished areas with the chance to get into football, make friends and gain new skills. The charity is an FA Chartered Standard Club, meaning it is recognised for being well run, sustainable, and prioritising children's safety and quality coaching. In addition, the BYSA has close links with the Birmingham County FA, Birmingham Association of Youth Clubs and Volunteering England.
To find out how to get involved with the Gala Charity Dinner, you can email info@bysa.co.uk or call 0121 327 2105.