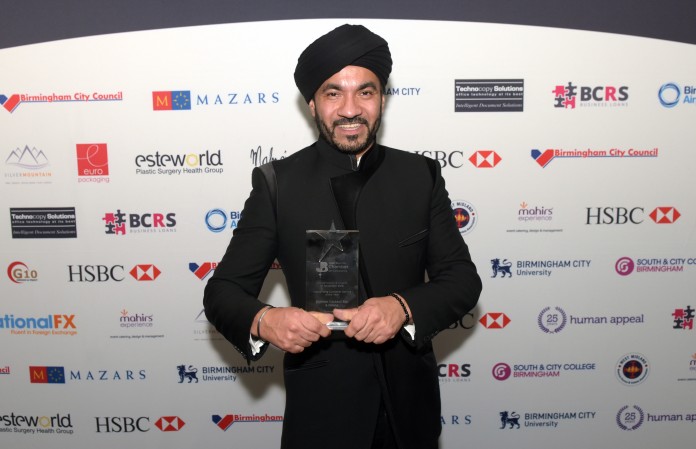 Pushkar Cocktail Bar & Dining on Broad Street recently turned 7 and is celebrating in style with yet another award win. The multi-award winning, fine dining Indian restaurant won 'Outstanding Customer Service of the Year' at the 2016 Asian Business Chamber of Commerce awards on Saturday 19th November.
The Asian Business Chamber of Commerce (ABCC) Awards celebrates some of the best businesses and personalities within the West Midlands Asian business community.
"I'd like to say a huge thank you from myself and the Pushkar team to all of our diners, old and new, and everyone, from local publications to bloggers and food reviewers, who has supported us over the years. We're delighted to have won this award and it's the perfect celebration of Pushkar at 7.
From starting up in 2009 and taking the traditional notion of the curry house to new heights in Birmingham with our stylish restaurant and fine Indian cuisine, seeing friends and families enjoying each other's company in our restaurant and businesses flourishing through our networking events, watching marriage proposals become wedding anniversaries to winning our first awards and going on to win many prestigious awards over the years, setting up our second restaurant, PRAZA Edgbaston, and launching Pushkar Events this year, it truly has been a wonderful journey.
Here's to many more years of Pushkar, and hopefully many more awards to celebrate our team's hard work and our loyal supporters." Rai Singh, Creative Director at Pushkar.