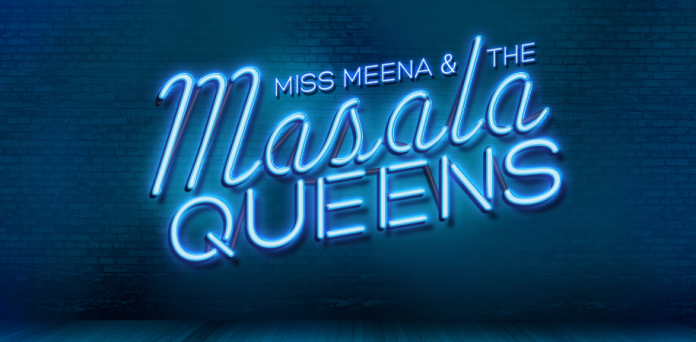 Rifco Artistic Director Pravesh Kumar announced the UK tour of the world première Miss Meena & the Masala Queens, written by Harvey Virdi. This renews the collaboration between Rifco and Virdi, following on from the success of Happy Birthday Sunita and Meri Christmas. The production opens at Watford Palace Theatre on 9 May 2017 before touring to Warwick Arts Centre, Nuffield Southampton Theatres and the West Yorkshire Playhouse.
A new piece inspired by the British Asian drag queen community, created in consultation with LGBTQ community, will uncover the untold stories of men who choose a female persona by night. Behind the sparkling costumes and big Bollywood style lip-sync dance numbers Miss Meena & the Masala Queens will reveal a very human story about the meaning of family.
Pravesh Kumar said "I've always planned that Rifco would tour a play that puts LGBTQ issues at the centre of the story. As a British Asian theatre-maker, it's always been really important to me that we continue to tell untold stories and give unrepresented voices a platform and make work that provokes as well as entertains."
Harvey Virdi has worked on a number of Rifco productions as a writer and performer. Writing credits for the company include Meri Christmas and Happy Birthday Sunita. Acting credits for the company include There's Something About Simmy, Meri Christmas, The Deranged Marriage and Airport 2000. Virdi has worked e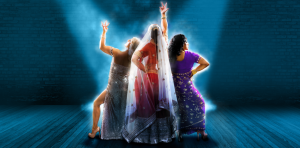 xtensively as a performer on stage and screen. Recent theatre acting credits include The Borrowers (Sherman Theatre), The White Devil, Roaring Girl Season and Arabian Nights (all RSC), Tiger Country and Tales From The Harrow Road (Hampstead Theatre), England People Very Nice and The Threepenny Opera (National Theatre). Her acting work for television includes Citizen Khan (on going), The Kumars, Lucky Man and Class Dismissed; and for film, Honour, Jadoo, Brick Lane, Bend It Like Beckham and Thunderbirds.
Artistic Director of Rifco Pravesh Kumar directs. He started the company in 1999 to make a different kind of theatre for a community that could not see themselves represented on English stages. Before setting up Rifco, Kumar worked extensively in Mumbai's film and television industry, as an assistant director and writer. His theatrical directorial debut was in 1999 with a UK tour of Bollywood – Yet Another Love Story, which opened to packed houses at The Riverside Studios, Hammersmith. He has gone on to achieve critical acclaim for Rifco's award-winning productions: Laila The Musical, Britain's Got Bhangra, Happy Birthday Sunita, It Ain't All Bollywood, There's Something About Simmy, Airport 2000, Meri Christmas, Where's My Desi Soulmate?, The Deranged Marriage and Break The Floorboards. His first short film, Gods On Mountains was shot entirely on location in the Himalayas and was nominated for the Satyajit Ray Short Film Award in 2009. He was Associate Director on the musical Wah! Wah! Girls, which opened in the West End as part of World Stages London for the 2012 Olympics. He also writes and directs MummyJi Presents, a live theatre variety show and digital show, which was originally commissioned by The Space, a collaboration between the BBC and Arts Council England.
RIFCO
Over the last 17 years Rifco has gained a reputation for attracting a British Asian audience to regional theatres for the very first time. The work is vibrant, entertaining and ambitious and reflects and celebrates contemporary British Asian culture, society and experiences. The company is inspired by untold stories and under-represented voices, but most of all tells stories about a universal theme – the family. This is at the root of Rifco's success in connecting strongly with its core audience.
Productions have toured to venues such as Warwick Arts Centre, The Curve Leicester, Theatre Royal Stratford East, West Yorkshire Playhouse, Theatre Royal Windsor, The Drum, Oldham Coliseum, The Orchard Dartford, Oxford Playhouse, Hackney Empire, Edinburgh Festival Fringe, NCPA Mumbai, Habitat Centre and DUCTAC Dubai.
Rifco's awards include Best Live Event – Break The Floorboards, Asian Media Awards 2013 and The People's Favourite Musical – Britain's Got Bhangra, Off West End Theatre Awards 2011.
Rifco are an Arts Council England National Portfolio Organisation.
WATFORD PALACE THEATRE
Watford Palace Theatre is a 21st century producing theatre, making new work across the art forms of theatre, dance, outdoor arts and digital, and developing audiences, artists and communities through exciting opportunities to participate. In 2015 it won the UK Theatre award for Promotion of Diversity.
Watford Palace Theatre commissions and produces plays from a range of new and established writers. Recent premieres include; Poppy + George by Diane Samuels, Coming Up by Neil D'Souza, Jefferson's Garden by Timberlake Wertenbaker; Love Me Do by Laurence Marks and Maurice Gran; An Intervention by Mike Bartlett (in co-production with Paines Plough); Shiver by Daniel Kanaber; the Ideal World season of three new plays – Perfect Match by Gary Owen, Virgin by E.V.Crowe (in co-production with nabokov), Override by Stacey Gregg; Jumpers for Goalposts by Tom Wells (in co-production with Paines Plough and Hull Truck Theatre); Our Brother David by Anthony Clark; Our Father by Charlotte Keatley; and Family Business by Julian Mitchell.
Creative Associates are central to Watford Palace Theatre's vision these include Resident Companies Rifco and Tiata Fahodzi; Mahogany Opera Group: Scamp Theatre; Kate Flatt; Shona Morris; Charlotte Keatley; Gary Owen; Alice Birch and Timberlake Wertenbaker.
WARWICK ARTS CENTRE
Warwick Arts Centre in Coventry is an Arts Council England National Portfolio Organisation. An award-winning, multi-artform venue, Warwick Arts Centre inspires people through the arts, culture, entertainment and learning.
One of the largest arts venues in the UK, Warwick Arts Centre opened in 1974 and welcomes over a million visitors every year. It makes meaningful, life-long connections with the local community and is a distinctive voice in the national and international arts world.
Situated on the campus of the University of Warwick, its work enhances the exceptional learning experience at the University and supports its strategic vision. With a high quality programme of scale and impact, Warwick Arts Centre is an open-minded, ambitious and dedicated advocate of all art forms.
LISTINGS                   Miss Meena & the Masala Queens
Watford Palace Theatre
5 – 13 May
Press night: Tuesday 9 May, 7pm
Post show talk Thursday 11 May
Box Office: 01923 225671
www.watfordpalacetheatre.co.uk
Warwick Arts Centre, Coventry
16 – 20 May
7.30pm, Saturday matinee 2.30pm
Box Office: 024 7652 4524
www.warwickartscentre.co.uk
NST Campus, Southampton
6 – 10 June
7.30pm, Saturday matinee 2.30pm
Post show talk Wednesday 7 June
Box Office: 023 8067 1771
www.nstheatres.co.uk
West Yorkshire Playhouse, Leeds
13 – 17 June
7.30pm, Thursday matinee 1.30pm, Saturday matinee 2pm
Post show talk Wednesday 14 June
Box Office: 0113 213 7700
www.wyp.org.uk
Website: www.rifcoarts.com/shows/miss-meena-the-masala-queens
Twitter: @RifcoArts
Instagram: @RifcoArts1
Youtube: RifcoArts1
Facebook: @RifcoArts1
Join the conversation: #MasalaQueens