A team from international humanitarian charity Penny Appeal gathered together this month to take part in Great Birmingham Run, helping orphans every step of the way by raising money to open an orphanage in Asia.
As part of #TeamOrange – the name given to the charity's volunteers and fundraisers – they laced up their running shoes and navigated the city's streets for 13.1 miles on Sunday 16th October, and for some of them it's their first time tackling the distance.
Led by Haroon 'The Mota-vator' Mota, Midlands Fundraising Manager at Penny Appeal's Birmingham base on Ladypool Road, the team had an impressive turnout, with nearly 30 people following his lead.
Together, they have raised £17,000 so far to open a new orphanage in Pakistan, which will become home to 10 vulnerable orphans and give them all they need for a brighter future.
Haroon said: "It was a fantastic day, full of energy and determination. The team did exceptionally well to complete the 13.1 mile distance, a great achievement, especially for the majority who were participating in a race for the first time. It's always a great atmosphere to race in Birmingham and doing it to support children in poverty makes it even more special.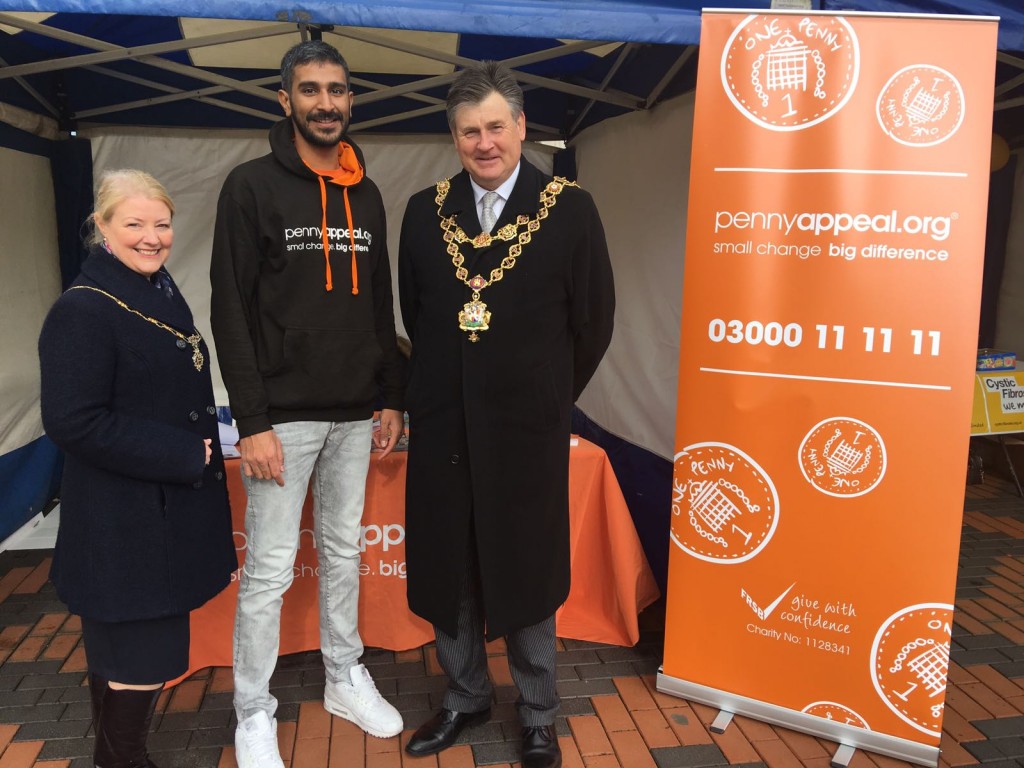 On the day, #TeamOrange volunteers also formed a cheer station at mile 11, with the Penny Appeal charity bus, handing out 6000 oranges to help fuel and encourage the 20,000 participants.
"Everyone is welcome to join the #TeamOrange family, and we're already recruiting for the Great Birmingham 10k which takes place on 30 April 2017 and also next year's inaugural Birmingham International Marathon." Haroon added. "We have all sorts of challenges and activities coming up and there really is something for everyone, so if you can't run for the bus then maybe you could host a bake sale or try a sponsored silence!"
If you'd like to be part of #TeamOrange and help transform lives, contact Haroon at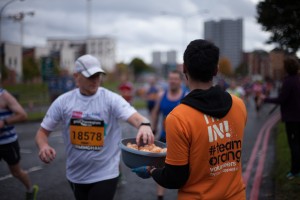 haroon.mota@pennyappeal.org.
Under the challenge banner of 'Half Marathons for Homes', Penny Appeal participants have already undergone the Robin Hood Half Marathon in Nottingham on 25th September and will complete the Leicester Half Marathon on 23rd October.
Donations can be made to the group fundraising page at: https://www.justgiving.com/teams/halfmarathon4homes
Money raised from all three events will go on to support a new orphanage as part of Penny Appeal's OrphanKind programme. Under the scheme, orphans receive a comprehensive education, clothing, healthcare and nutritious food, all in a safe home with a dedicated foster mother. Find out more and sponsor an orphan for just 50p a day at www.pennyappeal.org or by calling 03000 11 11 11.