Miss India UK 2016 has crowned 24-year-old Jamini Patel as its winner, she will now be eligible to compete in Miss India Worldwide as the UK's official candidate. Miss India UK is a national pageant that is part of the wider competition of Miss India Worldwide. The pageant is open to women of Indian origin and diaspora from countries around the world.
A former pupil at Sutton Coldfield Grammar School for Girls and now qualified Dentist, ambitious Jamini set her sights on the crown of Miss India UK. So what it is like to be a real beauty queen? And more importantly, what does the crown mean to the contestant?
Being a beauty queen is not Jamini's only role, the University of Birmingham graduate works as a full time Dentist and is a keen dancer having performed locally. Jamini describes the first moment she decided to enter, "It was quite spontaneous. I saw the ad on TV and thought if I was to win the title then it would help me with a lot of things that I've wanted to do for a long time. This includes charity work where I can get involved with communities and also the modelling, fashion and beauty industry." Jamini seems happy to explore other avenues the pageant has no doubt opened doors to, but they did not come without their struggles. Jamini explains the difficulties in trying to balance her life as a Dentist and beauty queen, "I have a full time job so rehearsing after work was very tiring but worth it in the end! Also it was my first time entering a well-known pageant, so I was nervous and had to carry out my research to find out exactly what it would involve."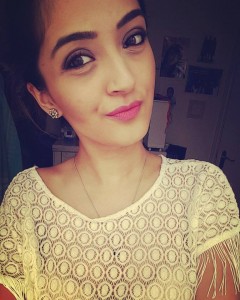 Speaking of what the role would involve, the ambitious woman is aware of the stigma attached to beauty pageants. Beauty pageants are still going strong with major competitions including Miss Universe, Miss World and Miss International, but they don't come without criticism. Complaints include the focus on womens' physical beauty thus objectifying them to nothing more than a pretty face. Jamini however notes the change in the ethos of beauty pageants as shown in the Miss India UK competition, "The focus of beauty pageants has now changed. In the past it used to be based on height, weight and skin colour etc. But now pageants are less superficial. In Miss India UK they also had awards for a talent round- which I won! And also personality awards so it's nice to know they look at a person as a whole."
So what does the title of a beauty queen really mean? How many of us have seen the glamorous image of a tearful pageant winner smiling to the crowd with a glittering crown upon her head? It's the dream of all contestants no matter their background. Regarding what it means to Birmingham's winner, Jamini shuns superficial reasons for wanting to win and focuses back on humanitarian benefits, "The title means a lot to me because it was something I thought I wouldn't get. Throughout the process as I was getting closer to the title I wanted it more and more to make my family and friends proud of me. I want to work closely with charities involving children because I've always been attached to children, I have a soft spot for them! Seeing children suffer is horrible and I want to work with kids to help make a difference to their lives and future."
So what does the future hold for the young dentist? Jamini is hopeful for the next chapter of her life, "I am fortunate enough to have a secure job as a dentist, the amount of effort and hard work I've put in to get this far I will never forget. I'm happy with my career as a dentist and I enjoy what I do. Any opportunities that arise from the pageant will be taken on as a hobby and interest. The beauty of dentistry is that the hours are fixed and there are no night shifts, so I do have spare time to do what I want to do. I will dedicate as much time as possible to this new phase of my life and make the most out of it!"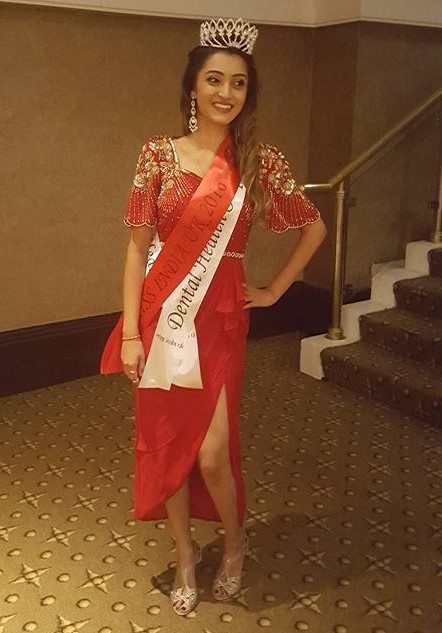 Is Jamini nervous about the next stage at Miss India Worldwide? "Since the night I was given this title I haven't had time to prepare as much as I would have liked, but I believe it's all about showing your personality and charm- which you can't prepare for! However, I will be starting my dance rehearsals soon for the talent round!"
We at The Asian Today wish the best of luck to Jamini who may be the next Miss India Worldwide!