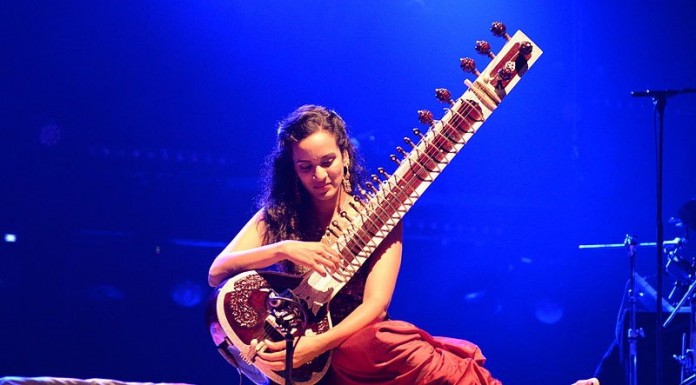 Daughter of the legendary Ravi Shankar, Anoushka Shankar is internationally acclaimed for her dynamic and spiritual musicality. Pushing the limits of her instrument, not only in the traditional Indian Classical form, she continues to break boundaries by working with new sounds and art forms.
Through her bold and collaborative approach as a composer, Anoushka has garnered several prestigious accolades, including five Grammy Award nominations, recognition as the youngest – and first female – recipient of a British House of Commons Shield and credit as an Asian Hero by TIME Magazine. Most recently, she became one of the first five female composers to have been added to the UK A-level music syllabus.
Anoushka returns to Birmingham with an innovative, cutting-edge programme, addressing themes of movement, asylum, and refugees – a topic that deeply inspired the creative process whilst composing the music for her new album, Land of Gold.
Speaking about the new album, Anoushka Shankar said:
"Land of Gold is the culmination of my journey to the interior, channeling my distress at the situation in a constructive way, exploring the stories of the voiceless and dispossessed. I believe that art can make a difference – it connects us to our hearts, bringing us back to what really matters. Music has the power to speak to the soul."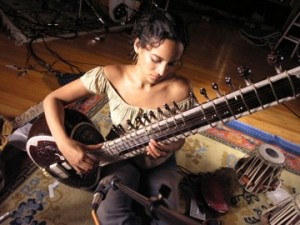 Richard Hawley, Head of Artistic Programming at THSH, said:
"We are delighted to welcome the phenomenally talented Anoushka Shankar to Symphony Hall this November. THSH continues to attract internationally acclaimed and world renowned artists to our halls, and we are so pleased to be able to offer our audiences another diverse and unique experience at Symphony Hall."
Anoushka Shankar will be performing her new album Land Of Gold at Symphony Hall on Thursday 10 November at 8pm.
For more information please visit www.thsh.co.uk/event/anoushka-shankar-land-of-gold