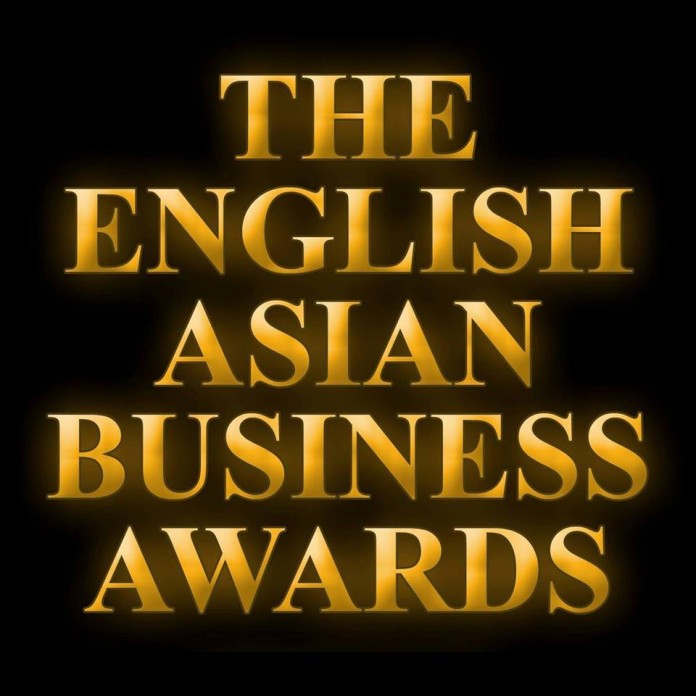 Voted for by the public, the English Asian Business Awards announce their finalists for 2016.
The awards will commend the professionals and businesses from the British Asian community at the forefront of their industries, which serve as an inspiration and example for others in the business world.
The fifth annual awards will play host to a gathering of the biggest and emerging names in the business and political sector, as well as other fields. The English Asian Business Awards have become a major date in the social calendar where the best and brightest are honoured for their entrepreneurial spirit, commitment and achievements.
The glamorous black tie celebration will be held at the Mercure Manchester Piccadilly Hotel on September 16.
Yasmin Mahmood, Operations Director at event organisers Oceanic Consulting, said "Each year we see the awards grow as new businesses as well as established businesses and individuals are put forward by the public. Individual from across the country attend to represent themselves or their businesses, to be crowned the best in their industry and this year will be no different. I would also like to congratulate all of the finalists. We have some truly inspiring individuals within all the categories."
There will be nineteen accolades to be presented on the evening and the finalists are:
Young Achiever of the Year
Faisal Hussain (Shimla Spice, Bradford)
Abdul Khan (Pass the Popcorn, Coventry)
Sana & Jamal Ishfaq (Ishico Lighting, Bradford/London)
Ravi Kathuria (Talash Hotel, Coventry)
Sallyha Din (Sallyha Din, London)
Yasmin Karimi (Yasmin Karimi, London)
Shezad Nawab (Sfhere, Solihull)
Davinder Rana (TSG, Birmingham)
Risha Jindal (Digimeal Co, Watford)
Arminder Singh Dhillon (The Boot Buddy Ltd, London)
Rising Star Award
Balasingham Rajshankar (Lycamobile, London)
Karishma Navsaria (JP Morgan, London)
Nadim Ahmad (Capita Plc, London)
Salma Khan (C & D Foods, Manchester)
Riana Azam (Santander, Leeds)
Ruchir Gupta (Bla Bla Car, London)
Saad Awan (British Asian Trust, London)
Sheila Nakra (Brit Asia TV, Birmingham/Coventry)
Sufia Parkar (McCann Central, Birmingham)
Srini Kovvuri (Morgan Stanley, London)
New Business of the Year
Baker Reign Solicitors (Bradford)
Worldco Foods (Birmingham)
Go Biz It Ltd (Bradford)
Drake & Case (London)
Saleha Bagas (Bolton)
The Services Group Birmingham (Birmingham)
Iyna (Bradford)
Small Business of the Year
New Street Taxis (Burton on Trent)
Body Care Brand (Coventry)
Pak Butchers (Bristol)
Sunde Technologies (Manchester)
Nazila Loves Glamour (London)
Quality Bites (Walsall)
Meat & Shake (London)
Addictive Beauty Studio (Bolton)
Here & Now 365 (London)
Spark Academy (Leicester)
Retail Business of the Year
Nafees Bakers Ltd (Bradford)
Talk Direct Leeds (Leeds)
Mullaco (West Yorkshire)
Janan (Bradford)
Manchester Super Stores (Manchester)
Al-Murad DIY Ltd (Leeds)
Tariq Halal Meats (London)
Ambala (Welwyn Garden City)
Pak Foods (Derby)
Damini's Sarees Ltd (London)
The Community Award
Mohammed Zafran (All & Youth Community, Birmingham)
Brawlers Foundation/Brawlers Boxing (London)
Alchemy Arts Ltd (Manchester)
The British Carnatic Youth Choir (Birmingham)
Guru Nanak Nam Ladies (Birmingham)
Convenience Retailer of the Year
Malcolm Stores Ltd (Coventry)
Costcutter Campbell Street (Bolton)
Nisa Local High Health (Walsall)
Premier Bierley Superstore & Post Office (Bradford)
Singh's Premier (Sheffield)
One Stop Acocks Green (Birmingham)
Londis Lane End (High Wycombe)
Spar Wigston (Leicester)
Kwik Save (Bolton)
Londis Broakoak (Ashton-under-Lyne)
Online Business of the Year
Raishma Online (London)
Powerdirect.co.uk (Leeds)
EMOH.com (London)
Brightlet.com (Birmingham)
The-chocolatier.co.uk (Bedfordshire)
Mybeautymatches.com (London)
Entouraaj (London)
Outstanding Business of the Year
Smart Vehicle Options (Bradford)
Chak 89 (Mitcham)
DBS Law (Birmingham)
Haji Baba Halal Meats (Hounslow)
Regal Foods (Bradford)
Kaspas (London)
Morningside Pharmaceuticals Ltd (Loughborough)
Best Professional in Business
Narish Ahmed (The Dentists of Didsbury, Didsbury)
Shazda Ahmed (Monarch Solicitors, Manchester)
Ranjit Uppal (Switalskis Solicitors, Halifax)
Sarosh Zaiwalla (Zaiwalla & Co Solicitors, London)
Imran Khan (LHS Solicitors, Manchester)
Sameera Ali (ASR Legal Solicitors, Birmingham)
Khalid Sofi (Johns & Saggar, London)
Anjon Malik (Gordons LLP, Leeds)
Nabeel Sheikh (Neumans LLP, London)
Naila Akhter (Platt Halpern, Oldham)
Family Run Business
Gafoor Pure Halal (Preston)
Lancashire Farm Dairies (Rochdale)
Secretsales.com (London)
Medina Dairy Ltd (Windsor)
Express Cuisine (Bolton)
NK Computer Services Ltd (London)
Archie's (Manchester)
Asiana (Nottingham)
CK Foods (Hull)
Northern Cam Co Ltd (Leeds)
Business of the Year
Kashmir Crown Bakeries (Bradford)
Sira Group (South Hampton)
Per Scent (Manchester)
Nijjar Dairies London (London)
Surya World Food (Essex)
Chunky Chicken (Rochdale)
Curzon PR (London)
Star Tissue (Blackburn)
Shazan Foods Ltd (Preston)
Karali Group (Ealing)
Businessman of the Year
Afzal Kahn (Kahn Design, London/Bradford)
Asif Majid (Yu Spaces, London)
Dr Tariq Abbasi (Wester Capital Group, London)
Paul Bassi (Real Estate Investors, Birmingham)
Sandy Chadha (Supreme Imports, Manchester)
Shabir Randeree (DCD London & Mutual, London)
Tariq & Kashif Usmani (Henley Homes, London)
Azhar Hussain (Hanhaa, London)
Dharmash Mistry (Blow Ltd, London)
Raj Chatha (European Food Brokers, Walsall)
Businesswoman of the Year
Kavita Oberoi (Oberoi Consulting, Derby)
Mandeep Nandra (Media Mix Group, London)
Mona Vora (Mona Vora, Hertfordshire)
Henna Riaz (360 Audit, Manchester)
Reena Patel (Carpe Diem Escapes, London)
Shareen Zaman (The Virtual Entrepreneur, Leeds)
Shelina Jan Mohammed (Ogilvy Noor, London)
Mani Kohli (Khubsoorat Collection, London)
Harvinder Atwal (BKSB, Mansfield)
Meeta Sahni (The Maine Group, London)
Entrepreneur of the Year
Aamar Aslam (Funding Invoice, London)
Tahmina Farhang (Kookcha Ltd, London)
Maz Ali (Little Dessert Shop, Wolverhampton)
Ayesha Zia (Ayesha Ziya Fragrances, Leicester)
Dhanny Joshi (Big Deal Films, London)
Jamil Khalil (Wakelet, Manchester)
Nelson Sivlingham (Wonderush, London)
Nasar Hussain (ITC, Bradford)
Pranay Paw (Prima Healthcare Ltd, Sutton)
Adeem Younis (Single Muslim, Wakefield)
Power Business of the Year
Accrol (Blackburn)
Lyca Mobile (London)
Sheikh Holdings (London)
Well Pharmacy (London)
Eurogarages (Blackburn)
Natco Foods Ltd (Buckingham)
Vitabiotics Ltd (London)
Overseas Business of the Year
Dabur International (London)
Indiabulls Housing Finance Ltd (London)
Colours UK (London)
Habib Bank Zurich (London)
Zee TV (Harrow)
Bank of Baroda (London)
Icici Bank (London)
Shahnaz Husain Beauty Products (Wembley)
International Business of the Year
East End Foods (Birmingham)
Southall Travel (London)
VeeTee Group (Rochester)
Gamucci (London)
C E Security (Nottingham)
Perfection Foods (Walsall)
Pharamaclinix (London)
Rational FX (London)
Shana Foods Ltd (London)
Wholesaler of the Year
Khanjra International Foods (Blackburn)
HT Drinks (London)
LWC Drinks Ltd (Manchester)
Seamark (Manchester)
ABRA Wholesale (London)
Adams Cash & Carry (Peterborough)
Millennium Group (Barking)
Haji Cash & Carry (Rochdale)
TB Cash & Carry (Leeds)
Ahmed Bros Cash & Carry (Manchester)
As well as recognising the commercial success and accomplishments of Asian professionals and businesses in the prime of their industries, the 2016 English Asian Business Awards will be raising awareness and funds for their official charity partner, The Well Foundation.