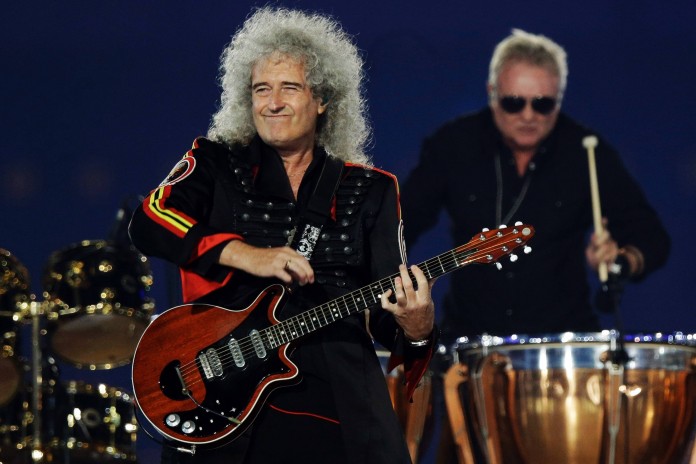 In the months leading up to Christmas, Brian May and Kerry Ellis will embark on their Candlelight Christmas Tour and visit a number of locations, including Coventry. The singing duo are to perform at the Warwick Arts Centre venue this December, with tickets going for $45.
The concerts will feature music from the pairs upcoming album Anthems II which has been in development since last year. The first Anthems album, Ellis' debut album produced by May, was met with huge praise so expectation for their new music and the new tour are understandably high.
May is to swap his electric guitar Red Special for an acoustic better designed to complement the musical actress Ellis' voice. The concerts will revisit some of Queen's biggest hits, a few personal favourite tracks from the two, and feature songs highlighting the welfare of wild animals.
May has already done a number of concerts this year as part of the Queen and Adam Lambert concerts which received critical acclaim all across Europe. Ellis meanwhile has become one of the top names in the musical industry, having starred in lead roles in Oliver!, My Fair Lady, Miss Saigon, Les Misérables, Cats and more.
For the press release of their new tour, Kerry Ellis said: "It's always a joy to be able to perform live with the 'Doc' and this time will be as magical as ever. We seem to always be developing and bring new ideas to the table. Alongside performing and recording we are still learning and for me that's the exciting part. I feel very fortunate to be doing another tour together and sharing yet another show with our audiences."
Brian May said: "Although life has taken us both into so many new areas recently, live music is still what makes us tick – the greatest joy. And Ms Ellis is the perfect fellow band member! I'm grateful for the opportunity we have to bring this show to an even wider audience. I'm already working on hardening up the finger ends!"