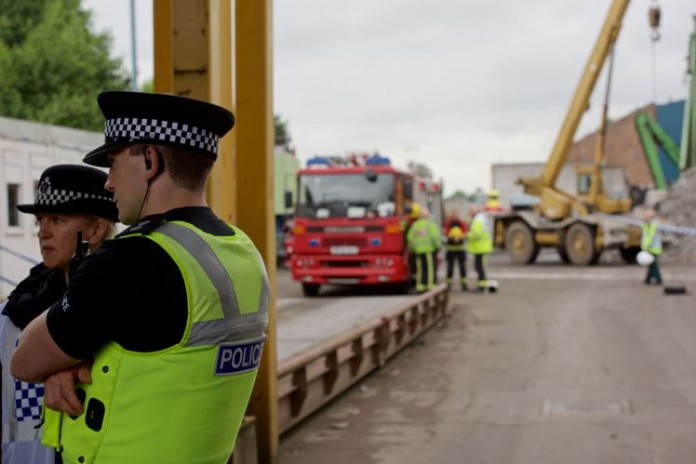 Police arrived at Hawkeswood Metal at a recycling site on Aston Church Road where a wall collapsed on six men. One man managed to crawl out of the rubble and resides in Heartlands Hospital with a broken leg.
West Midlands Police state that they arrived on the scene but the victims were pronounced dead.
A West Midlands Ambulance Service spokesman said, "On arrival, ambulance crews found that a wall had collapsed.
"Sadly, there was nothing that could be done to save the five men who had been working next to it."
West Midlands Fire Service state they received reports that one individual was stuck and suffered cardiac arrest.
The men worked near a "large concrete structure containing metal" according to the fire service. Specialist firefighters are currently on site lifting debris and using cutting equipment to recover the bodies.
Assistant Chief Fire Officer Gary Taylor said it was a "devastating incident for everyone involved".
"Once the police have finished their initial examination of the scene, our absolute priority will be to ensure that the bodies of those who have lost their lives are recovered in the most timely and safe way possible, and with the utmost dignity and respect.
"The scene is an extremely challenging one, involving significant tonnage of concrete and metal and a structure that is still unstable.
"We have an assertive recovery plan in place and expect this operation to take several hours."