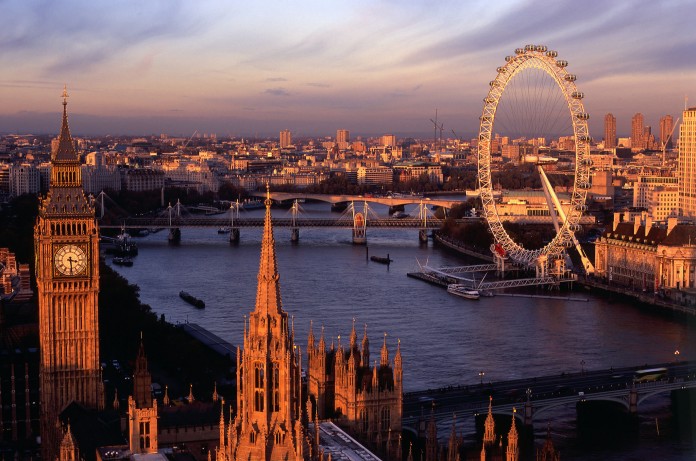 Non-Christian religions, including Muslims, Hindus and Jews, account for one in five of the London's population; according to a recent report from the Benedict XVI Centre for Religion and Society of St Mary's University Twickenham London.
This study points out that London is the most religious area in England and Wales with 60% of the population declaring religious affiliation.
Wales, once known as the 'land of revivals' owing to the many religious resurgences throughout its history, is the least religious area with a significant majority declaring no religious affiliation (59.3%), according a release posted on University's website.
Hindu statesman Rajan Zed, in a statement in Nevada today, commended Hindu community in London for continuing with the traditional values of hard work, higher morals, stress on education, sanctity of marriage, etc.
Zed, who is President of Universal Society of Hinduism, advised Hindus worldwide to stay pure, explore the vast wisdom of scriptures, make spirituality more attractive to youth and children, stay away from the greed, and always keep God in your life.
Rajan Zed further said that it was important to pass on Hindu spirituality, concepts and traditions to coming generations amidst so many distractions in the consumerist society and hoped that families in London would make efforts in this direction. Zed stressed that instead of running after materialism; we should focus on inner search and realization of Self and work towards achieving moksh (liberation), which was the goal of Hinduism.
Established in 1850, St. Mary's University claims to have a "vibrant research culture and environment". Francis Campbell is the Vice-Chancellor, while Bishop Richard Moth is the Chair of Governors. Its Benedict XVI Centre for Religion and Society claims to be an "international hub for research and engagement activities in the area of religion and the social sciences". Dr Stephen Bullivant is the Centre Director.