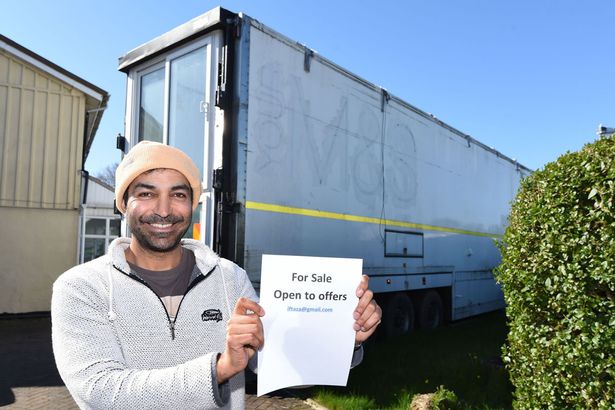 Branded as an 'eyesore' by the locals, 43-year-old Azam has no choice but to sell his converted delivery lorry or face further legal action, but most don't know that there is more to the large vehicle, than meets the eye.
The former M&S delivery lorry has been transformed by Azam, into functioning living space with all the homey luxuries one would expect.
The impressive £10,000 transformation, features two bedrooms, two bathrooms and living room space, as well as with a corner bath, sliding patio doors and even a lift.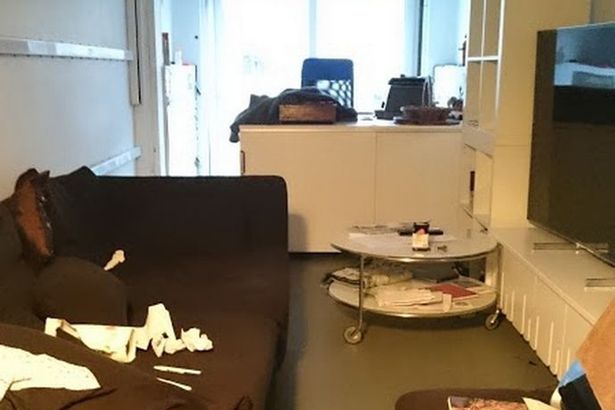 Iftikhar bought the trailer for £3,500, before he transformed the 59 sq metre space after delays with his house sale prevailed.
Iftikhar said: "I did it up to a good standard so I could live in it when I was looking for a home.
"I put in a kitchen with a dishwasher, washing machine, dryer, built-in appliances, two bathrooms, two bedrooms, a living room and a lift as there was already one there to stack pallets."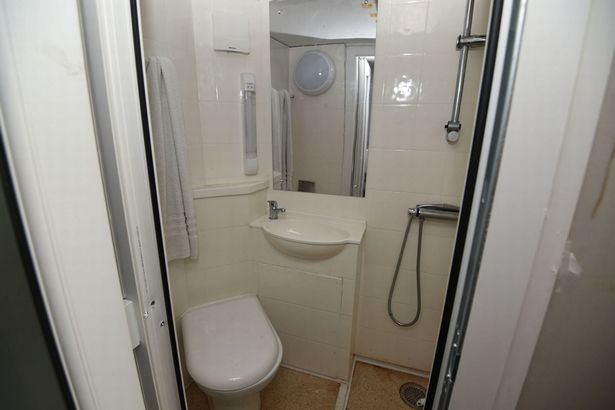 It wasn't until he moved his live-in truck to his mother's residence on Brays Road, in Sheldon that he began to receive the neighbourly complaints.
Locals have lodged hundreds of complaints, saying that the truck's appearance hit them like a "smack in the face" as they passed.
Now Mr Azam is set to sell the transformed lorry at the threat of legal action from Birmingham City Council which is treating the trailer's arrival as unauthorised.
The dad-of-one, who eventually moved to an address in Yardley Wood, said: "It wasn't meant to be here that long, a sale fell through.
"A friend was meant to take it to Scotland but he changed his mind.
"I want to sell it for £2,000 because otherwise the council will tow it away and put the charge, with costs, onto my mother's property.
"I'm looking for someone who can make good use of it.
"I'm going to miss it but I'm now in a comfortable location.
"It suited my purpose and I want to offload it."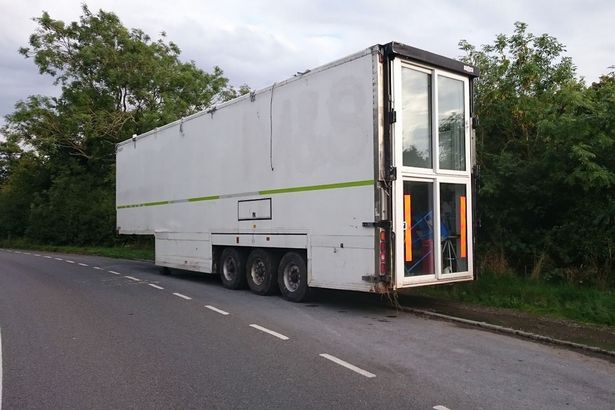 A city council planning department spokesman has said "Following an investigation by a senior enforcement officer, we wrote to the householder, requesting that the unauthorised container be removed within 28 days.
"Despite an extension to the deadline being granted at the request of the householder, the container has still not been removed.
"The council is now considering further action, which may include serving an enforcement notice," he said.
Councillor Paul Tilsley (Lib Dem, Sheldon) said: "They have been hundreds of complaints from residents who have been lumbered with an absolute eyesore on their doorstep.
"It's like a smack in the face when you see it.
"The councillors took it up with the city's planning department straight away.
"We served the owner with an enforcement notice.
"I think he is quite frankly taking the mickey."