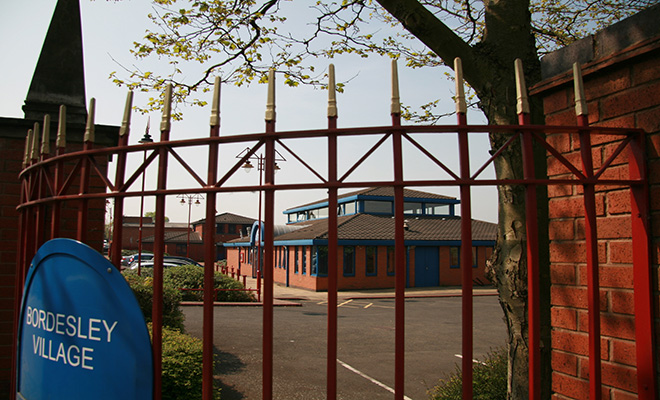 "We are frustrated at the fact that our community continues to bare the brunt of cuts."
Local outrage as funding cuts mean closure for Phoenix Hall.
Bournville Village Trust (BVT) caused public dismay when they announced that the Trust will no longer be able to maintain the running of Bordesley based Pheonix Hall, issuing a notice for the hall's closure by the 1st of April.
The announcement on February 1st explained how the BVT's annual sixty-one thousand pound funding will be withdrawn due to significant cuts in budgets, leaving members of staff, volunteers and community members with little time and warning.
Phoenix Hall opened its doors to the public in 1996 as part of a significant inner city regeneration project by the Heartlands Development Corporation in conjunction with Birmingham City Council.
At the heart of Bordesley Village, the hall paves way for many community-bridging events including three youth clubs, a senior citizen club & lunch service, various fitness classes and ample partnership programmes with large organisations.
As one of the most socially and economically deprived wards in the city, with ever-increasing unemployment rates, the Bordesley locals rely heavily upon the support and initiatives provided by Phoenix Hall.
Volunteers from the community have united to form The Bordesley Village Community Association (BVCA) and are appealing to Councillors and MP's in hopes of preserving the communal hall and continuing services for the local community.
Avid volunteer Shamsa explains: "We are frustrated at the fact that our community continues to bare the brunt of cuts; we don't want to be seen as just statistic, we want to act & transform a negative perception of Nechells into a bright aspiration."
Community members are actively petitioning for a solution including:
1) Bournville Village Trust extending the deadline for the closure of the hall, in order to provide the Bordesley Village Community Association with the opportunity to create a viable & sustainable plan for the future of Phoenix Hall.
2) Bournville Village Trust co-operating with the plan and enable the Bordesley Village Community Association to take over Phoenix Hall.
2) Support from Shabana Mahmood MP, Councillors Brigid Jones, Tahir Ali, Yvonne Mosquito & Chaudary Rashid
The online petition has generated a lot of interest, take a look at http://www.ipetitions.com/petition/save-phoenix-hall-nechells-birmingham