The Apprentice stars join Penny Appeal team to help refugees
A 75-strong team from charity Penny Appeal are on their marks and all set to go next weekend for Coventry's Half Marathon, and have already raised over £30,000 to support refugees fleeing conflict.
Among the #TeamOrange #TeamMesmerEyez runners is Mergim Butaja, candidate on the BBC show The Apprentice, whose family fled from war-torn Kosovo when he was just seven years old. Fellow contestant David Stevenson has also signed up to the 13.1-mile challenge, and they will be pounding the city's streets alongside thousands of other runners.
Together, the Penny Appeal charity team members have raised an impressive £30,775 in sponsorship, and with just a few days left before the race on 28th February they're aiming to hit £35,000.
Haroon Mota, Midlands Fundraising Manager at Penny Appeal, said: "I am extremely proud of all our runners. Most of them have never run before, so signing up for 13.1 miles is a huge feat.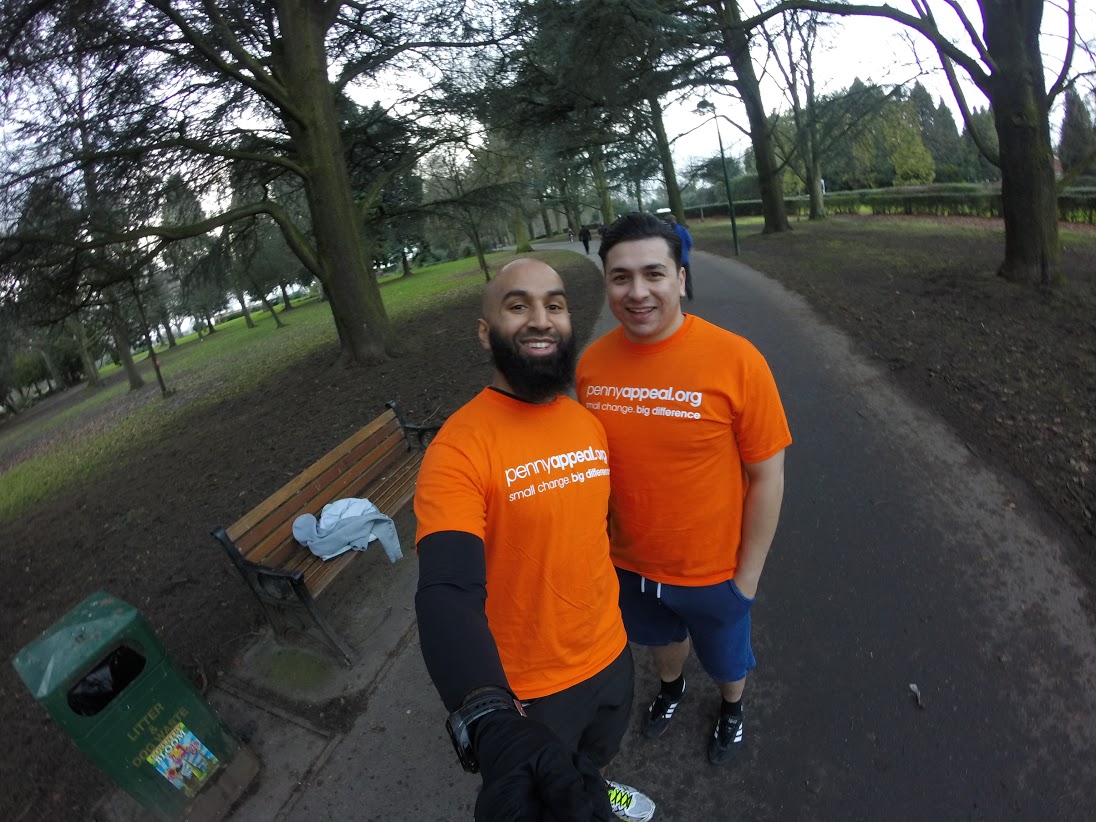 "We've been getting together for weekly group training sessions and the team spirit is fantastic – everyone is really encouraging and motivating each other."
To keep all the runners going through the last mile Penny Appeal will host a special Cheer Station at Mile 12 – the junction of Moseley Avenue and Lawrence Saunders Road. A team of volunteers will hand out refreshing oranges and cheer everyone on. The charity's campaign bus will also be there and everyone is welcome to come along and be part of #TeamOrange for the day. Full details can be found at: www.pennyappeal.org/cheer-station.html.
Yaseen Sheikh, from Nuneaton, is the highest fundraiser on the Penny Appeal team, raising £5,000 by not only asking friends and family for sponsorships but also hosting community events such as a Food Festival, 5k Winter Walk and a bake sale. Sponsors MesmerEyez have also been very generous, donating over £7,000.
The money raised will go to Penny Appeal's Refugee Emergency campaign to provide vital aid to refugees from places like Syria and Afghanistan. Penny Appeal teams are on the ground in countries such as Greece, Turkey, Syria and Iraq, delivering items such as waterproof clothes, hygiene items, sleeping bags and tents.
Donations can be made to the #TeamOrange #TeamMesmerEyez runners via their JustGiving team page: www.justgiving.com/Teams/CovHalf16.
Find out about the campaign and donate at www.pennyappeal.org/appeal/run-for-their-lives or by calling 03000 11 11 11.