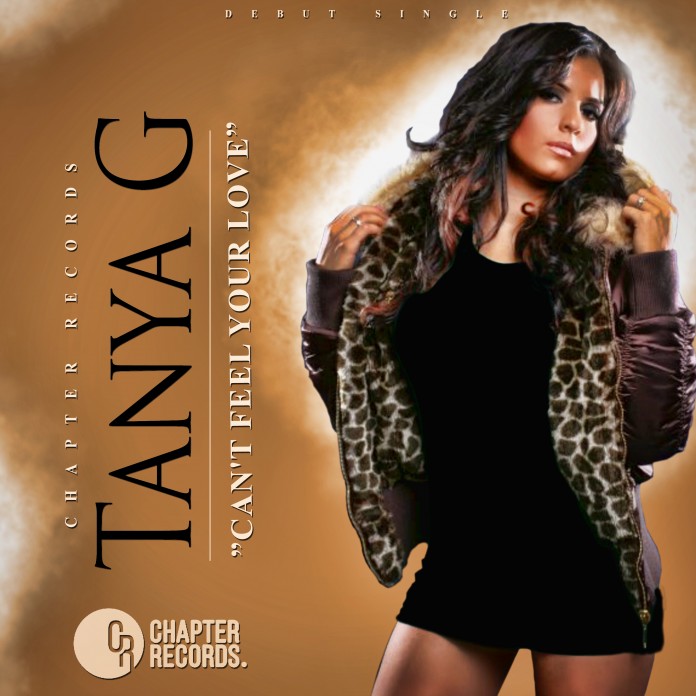 Indian-Irish born Tanya G is no stranger to the music industry. Previously a member of girl group Fen-Nix, the young starlet has shared the stage with the likes of JLS, Pussycat Dolls, Tinchy Stryder, Tinie Tempah and N-Dubz.
Now the songstress has gone solo with her debut album, set to be released early 2016. With her wealth of knowledge and experience in the industry and her successful dance background, there's no doubt that she's set to be a household name.
The Asian Today speaks to the up-and-coming star about her mixed heritage, her inspirations and her nerve-busting tips!
You've always been interested in Dance and singing. When did you realise you were actually pretty good?
I think I realised I was actually quiet good at dance when my dance group, named "Platinum" won our first award. This award was very much appreciated as it was against our main competitors at the time.
The time I realised that I was quite good at singing was when the single I recorded with my ex girl group named "Fenix" got signed to Universal Records the single was called "Lady Baby". I felt like this was a major personal achievement as I was singing lead vocal on the record.
Were your family encouraging of your choice to pursue a Dance career?
My mum has always been encouraging of me following my dreams; she always told me she knew I would make her proud with my choices in life. She felt confident in my ability to achieve anything I set my mind to. My dad on the other hand thought I was a "mad person" for wanting to dance and sing, as most of my cousins were in high paid jobs as professionals. He always wanted the same for me; he wanted me to have a stable career (in other words).
Being from a mixed background, do you draw inspiration from both cultures?
I do draw inspiration from both my cultures, being half Irish and half Indian. I feel this has given me a unique insight in to everything I do as I have been heavily influences by both cultures and religion.
You were previously in girl-band Fe-Nix, Does being a solo artist differ a lot now that it's all eyes on you?
Very much so it's completely different, before I would have three other girls to compare ideas with. I would have three other girls to sing with and three other girls to create a performance with. Now its literally all eyes on me my vocal has to sound good and hold its own, I don't have three other girls to back me up with harmonies anymore. My stage performance has to be just as good without having three other girls to perform with; it's going to take time to adjust. As my natural instinct being a dancer is to create a dance based performance. However it's just me now so I have to rethink everything I was doing. I guess my highlights are being able to write songs on my own, I feel like I can create something, which is more personal to my style of writing this way.
Do you still get nervous before performing? Any nerve-busting pre-performance tips or rituals?
I do get nervous yes, however I can calm my nerves with one main technique. For me, it's knowing my performance so well I could do it with my eyes closed. I like to strategise what it is that I doing on stage so if I feel nervous, it cant effect me as my performance is so ingrained in my mind that I can do it no matter what I'm feeling.
Where did you get your inspiration from for your new music vibe?
Growing up really, I grew up raving to old skool garage and I just have a love for deep house. Being a dancer I wanted to do music that is dance based. Therefore I could always entwine dance into my performances.
You've got your very own fashion line, what's in the pipeline for that?
That's called "Figure Love" is a shaped wear range for any type of woman. It helps to accentuate your curves in the right places. I guess the inspiration for this has been the craze for the more curvy figures, ever since Kim K entered into the limelight and before that Jlo. The web sight is www.figurelove.co.uk.
If you weren't a singer/song writer, what would you like to be?
I would be doing something creative, as that's just the type of person I am. I love creating things I would probably be in fashion. "Who knows where life takes you ay"
What's your favourite social media app to use?
Oooooo would probably be a close call between Facebook and Instagram. However I think Facebook would win as you can communicate with people much easier with Facebook. You can also find people who you have lost contact with a lot quicker and easier with Facebook.
What's the one thing you want audiences to know about Tanya G that they don't know already?
That I've been there worn the T-shirt and come out of the other side. I faced things in my life that I wish I didn't have to, but it's made me a stronger person. Never give up and ALWAYS BELIVE that ANYTHING IS POSSIBLE. xxx