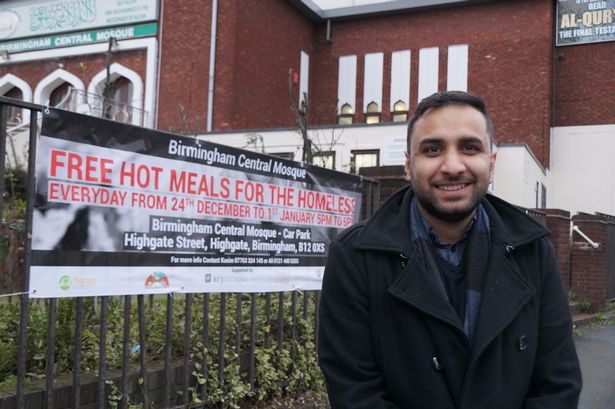 Birmingham's Central Mosque are getting into the festive spirit this year, as preparations go underway to feed the hungry and homeless by running a soup kitchen on Christmas day.
Volunteers helping at the local event will be an aid to those who are without festive facilities this Christmas.
The kitchen will run from Christmas Eve through to News Years Day in order to help the city's most destitute. The kichen will be set up in a large marquee on the grounds of the esteemed Highgate mosque.
Birmingham is said to have some of the worst rates for homelessness in the country, with over 2,000 people either homeless or living in temporary accommodation. Organizers are expecting a crowd of over a hundred hungry visitors, but have heartily prepared for more.
The Mosque intends to set up a permanent soup kitchen for the future to serve the homeless of all race and faiths.
Volunteer Kasim Choudry, a trainee solicitor from Balsall Heath explains "On Christmas Day itself a lot of the usual centers are closed and a lot of services are under-staffed, so we wanted to fill the gap.
"The Mosque is really excited and they are really happy about the positive image and opening their doors to the wider community."
A wide array of Birmingham businesses will be contributing to the initiative. Curry Junction Catering will be cooking the food. Catering Solutions UK Ltd, from Sparkbrook, has donated cutlery and containers, while the lighting and power will be provided by the Outdoor Staging Company.
The Balsall Heath Forum and The Abrahamic Foundation have joined forces to help with funding as well as providing volunteers for the project.
Central Mosque's initiative will help spread a little Christmas cheer for those who may need it most.