 Sharon West, specialist bowel cancer screening practitioner for the NHS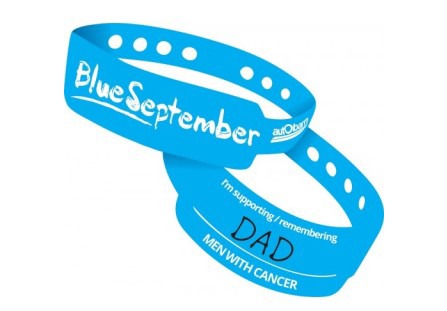 Blue September is all about raising awareness of cancers that affect men. The most common cancers that occur in men are bowel, lung and prostate. Did you know around 154,000 men living in the UK are diagnosed with cancer every year?

Hearing the words 'you have cancer' can be hard to take but it is important to know that with early detection, your chances of beating the disease will increase.

British Asian men are less likely to develop prostate cancer compared to black Caribbean and African men who are two/three times more likely to have the condition. This is due to a mixture of inherited genes and environmental factors. Even so, prostate cancer can affect any male.

If you suspect you might have cancer or have recently been diagnosed, support and advice is available to help you cope with the disease. Talk to your friends and family as they can be a powerful support system. Talking to others who are in the same situation as you can also be a good way to learn about your condition. Reading about the symptoms and treatments available to treat cancer will also help you gain a better understanding of the disease.

The symptoms of different cancers vary, but below are some of the more common ones:

• Unexplained weight loss;

• Loss of appetite;

• Persistent pain in any part of the body;

• Coughing up blood; and

• Unusual growths or lumps.

You should see your local GP if you have any of the above symptoms. The sooner cancer is detected before symptoms occur; the better the chances are of recovering from the disease.

Here are ways to help you minimise the risk of developing cancer:

• Diet – Eating plenty of fresh fruit and vegetables as well as whole grains can help reduce your risk of getting cancer. Avoid having a high sugar diet. For British Asians, eating jelabis and barfis too regularly can not only lead to having bowel cancer, it could also lead to the development of other types of cancer and heart disease.

• Exercise – People who exercise for at least 150 minutes a week will have a lower risk of developing bowel and other cancers.

• Healthy weight – Making changes to your diet and an increase in physical activities will help you keep your weight under control.

• Smoking – Smoking can damage your heart and blood circulation. Giving up smoking will help reduce your risk of developing bowel and other cancers.

If you are aged between 60 and 70, you will automatically be invited to take part in the National Bowel Cancer Screening Programme every two years. Also if you are over 70, you can request a screening kit by calling the free phone helpline on 0800 707 6060.

Blue September takes place in September and is an international campaign aiming to raise awareness of male cancers.

Heart of England NHS Foundation Trust, runs Birmingham Heartlands, Solihull and Good Hope Hospitals, Birmingham Chest Clinic and Solihull Community Services and is one of the top five employers in the region.