 by Christian Kusi-Obodum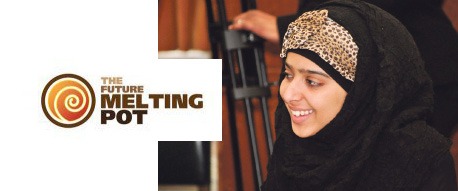 Local organisation The Future Melting Pot (TFMP) has started working with young people aged 16 to 24 in Washwood Heath and Shard End, finding out about barriers to employment. These areas of East Birmingham are particularly affected by unemployment,
TFMP's research will seek to engage with young people in a creative way. In Washwood Heath, the organisation will enlist the help of community workers including Mohammed Zafran (Zaf for short), talking to young people from the area to find out their side of the story.
Importantly, TFMP will explore the flipside of the coin: local employers. By interviewing companies of all sizes in Birmingham, the organisation will find out what managers understand to be the issues stopping them from hiring out-of-work young people
As a result of the engagement work, the organisation will then launch a programme that will help design pathways for young people to find lasting employment. Acting as a broker between young people, local council, training providers and employers, TFMP will link young people with appropriate jobs and training.
The organisation's brokerage and access to the best online trading platform UK has available will mean that young people will receive the most appropriate support necessary, helping them to navigate the often complex and fragmented web of opportunities and support.
The uniqueness of this engagement will help the organisation understand youth unemployment at its roots, by understanding the issues young people face in their very own words.
If you would like to take part in the research and offer your testimony, TFMP would like to hear from you in August. Visit TFMP website (www.thefuturemeltingpot.co.uk) and Twitter @TFMPuk. Get your voice heard: contact c.obodum@thefuturemeltingpot.co.uk.
As part of the engagement, Zaf will be hosting sporting activities between 12pm and 4pm on 13th August at South and City College Bordesley Green Campus, Fordrough Lane, B9 5NA. All young people aged 16-24 are welcome to come along – there will be female coaches for women who would like to participate.