 Specialist Legal Experts Begin Investigations Into Problems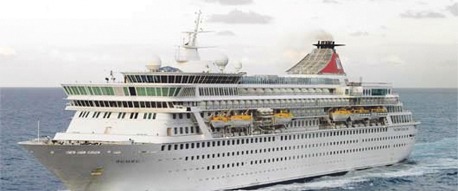 Specialist lawyers who represent victims of illness outbreaks in the UK and abroad have been contacted by passengers affected by reported problems on board Fred Olsen's Balmoral cruise ship.
According to reports, the vessel's eight-day cruise to the Norwegian Fjords from Southampton which began on May 3rd 2015 was cut short by a day, after a number of passengers were affected by a gastroenteritis-type illness, with symptoms including vomiting and diarrhoea. 
Fred Olsen has confirmed that the ship returned a day early to be "systematically sanitized" ahead of its next trip to Madeira.
Irwin Mitchell's specialist travel lawyers have been contacted by passengers affected by the illness problems on the Balmoral, and have commenced their own investigations into the issues that victims have faced. 
The legal specialists have vast experience in helping many thousands of holidaymakers obtain justice following illnesses suffered whilst on holiday in hotels and on board cruise ships around the world.  Notable cases include recently securing settlements for victims of illness outbreaks on the Island Escape and Thomson Dream vessels. Irwin Mitchell also act for numerous passengers who suffered illness on board Fred Olsen's Boudicca cruise ships in 2012 and 2013.
Suki Chhokar, a Partner and expert illness lawyer at Irwin Mitchell, said: "We are very concerned by these reports and have already been contacted for help by passengers affected by the reported illness problems on board the Balmoral cruise ship. 
"Whilst it is welcome that steps have been taken to deep clean the ship ahead of its next voyage, all of those on board the vessel during this outbreak will be keen to understand how the illness problems developed.
"Anyone heading on a cruise expects a relaxing break, yet we see time and time again how illness on such vessels cannot only affect people's holidays but also go on to leave them with long lasting health issues.
"With this in mind, it is vital that, where possible, lessons are learned so that safety can be improved for future voyages. After being contacted by those affected, we have now commenced our own investigations in an effort to help the passengers obtain the answers they are searching for. We are keen to hear from anyone else affected by the outbreak who may be able to help us with our enquiries."
Among those who have contacted Irwin Mitchell for help is Martin D'Arcy, 66, from Dorset, who was confined to his cabin after developing gastric illness symptoms including diarrhoea, stomach cramps and fever several days into the cruise. He is continuing to suffer as a result of the illness.
Mr D'Arcy a retired sales service engineer said: "The illness just completely ruined our holiday – I was hoping to see so many sights but my illness meant that I had to cancel excursions and I spent half of the trip quarantined in my cabin.
"This has affected more than just our holiday, as I am still struggling with illness symptoms now which are preventing me from getting on with my day-to-day life.
"I am extremely frustrated by what I have been through and feel that I deserve answers as to why what was supposed to be a relaxing cruise, was completely turned upside down by illness."