 3 Years for Supplying Class A Drugs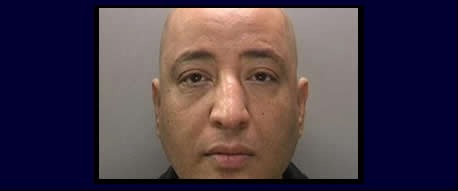 A Birmingham business-owner has been jailed for three years after being caught with 11.5g of cocaine.
Matloob Hussain, who had bowed to dealing drugs in a bid to finance his out-of-control cocaine habit, was arrested at The Birmingham Hotel in Sparkbrook after police received a tip-off.
The father-of-three, owns and runs family restaurant, Indiano's, located in Acocks Green, was also found with £530.
He was charged with possession of cannabis, with intent to supply Class A drugs and sentenced to 3 years and 7 months at Birmingham Crown Court.  
Judge Richard Bond said, "I accept the submission that you are a user yourself.
"That means the dangers of Class A drugs are well known to you, that it ruins people's lives."
He added: "The second is affect is (drug use) results in more crime being committed.
"Day in day out judges in this court have to deal with burglars and robbers who committed crime to feed their habits.
"You also had £520 in cash and that demonstrates to me the amount of drug dealing you had done that day."