 Jewellery Stolen in Kirby Muxloe Burglary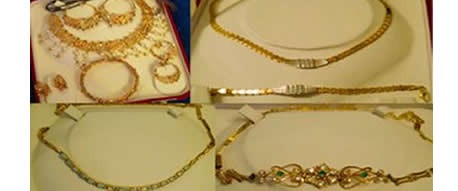 Detectives investigating a burglary in Kirby Muxloe in which a large amount of jewellery was stolen have released images of some of the items.
Over £30,000 of jewellery was taken during a burglary in Ratby Lane.
The incident happened between 2.30pm on Wednesday December 24 and 3pm on Thursday January 8. The victims returned home to find access had been gained to their property and a substantial amount of their jewellery had been taken.
Detective Constable 514 Chris Coates, who is investigating the incident said: "If you have been offered any of the items for sale in suspicious circumstances please contact us. Likewise, if you have any information about this incident, please get in touch."
Anyone with information in relation to any appeals featured on this site is asked to contact the relevant officer on 101, follow the instructions to leave a message for the officer and when prompted key in the officer's identification number. Alternatively, contact Crimestoppers, which is free and anonymous, on 0800 555 111.
Calls to 101 cost 15p for the entire call from both mobile 'phones and land lines. Please note some mobile 'phone service providers may charge for calls to Crimestoppers.