 "Education Success, Nothing Less"


Excell3 a Birmingham-based National Education Charity will be holding a National Parents and Children conference at The Venue (previously known as The Centennial Centre), Icknield Port Rd Edgbaston Birmingham B16 0AA on Saturday 25 October 2014.
Around 300 delegates are expected to attend this event. The conference will start at 9.30 am for registration till 3.30pm, lunch will be provided for all registered delegates.
Key speakers at the event include Sally Taylor, Director for Education & Skills Birmingham Local Authority, Dr Roy Paget, educator, author and leading brain-based learning neuroscientist, Dr Chris Imafidon from Britain's Brainiest Family and world-renowned Maths Specialist and Education advisor to governments and many more.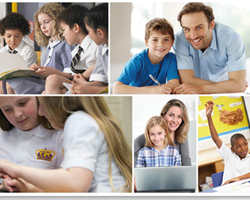 The conference entitled "Education Success Nothing Less" will feature presentations, workshops and discussions led by some of the leading academics, speakers and performers in the UK.
Cheron Byfield, Chairperson for Excell3 says, "For the first time, many of the leading educational professionals across the UK have come together in what is now a groundswell desire for innovation, leadership, partnership and success in educating our children. I have been humbled by the calibre of individuals who say they want to work with us, support us, wish us well and are doing so."
There will be a number of parents' workshops, young people and children workshops. Facilitators include Indrajit Bhogal literacy expert, Liz Millman Family learning practitioner Simon Howlett motivational speaker
In addition to the conference, King Solomon International Business School Birmingham's first International Business Free School, All through School, IB World school, Christian Free School will be holding open days and presentations for prospective parents www.kingsolomonibs.com