 Fashion blogger Ruchika Das looks at current Western fashion trends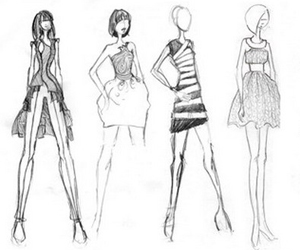 Every season we get to see new trends in our fashion world which we love to incorporate in our wardrobes.

With the change in season, fashion trends keep on changing and it is very important to keep yourselves updated with the latest trend if you are a fashion blogger or stylist like me or simply just love to be fashionable which we all girls do.

Here are some of the most current trends that are influencing the west and they are everywhere starting with the runways to celebrity wear and love of fashionistas.

I'm sharing my top 5 current fashion trends which are super stylish and we can very well include them in our daily wears:

1. Pretty Pastels – Pastel colours are the shade which makes you relaxed. They look very elegant and give you a cool feeling.

You can wear them as your tops or bottom with a pairing of a complimentary pastel colour or carry an accessory in a pastel shade to neutralise your outfit.

Soft and pastel tones are the source of inspiration for many famous fashion designers. We've seen them at almost all the runways. From Burberry's SS14 show, Calvin Klein, Prabal Gurung, Jason Wu and Rebecca Taylor, all have shown their love for pastels.


2. Boxy, Cropped Jacket – A girl can never have too many jackets. I hope you all agree with me on this point. These sexy cropped boxy shaped jackets look perfect both in prints and in solid.

Wear it with denims, dresses, tailored trousers or high waist skirts. They will surely turn heads for you.


3. Crop Tops – It was a hit last season and it is surely a high this season and will be for many years to come.

According to your convenience, you can select how much exposure you want and choose the size of the top. These look very cool in hot summers.

These tops are very versatile and can look flattering when styled correctly. You can pair it with a high waist skirt, shorts or pants.

I think a crop top looks amazing with a high waist skirt as it gives a very sophisticated look. If you don't want to show your skin, you can wear a tank top underneath the crop top and it will look equally good.


4. Big Pants – When we say big pants, we mean BIG — think billowy, wide-legged pants that are easy to wear and oh, so chic.

These pretty pants make you look taller if you find a pair that's leaner on the flare and high-waist to elongate your frame and add some lovely extra inch heels to your look.


5. Casual flats – We love to wear sky- high heels everywhere when it comes to fashion, but flats have now secured their spot in the fashion pack with the introduction of Birkenstocks and sneakers.

Tibi, Victoria Beckham, Topshop and Givenchy gave us a variety of options to pick from.

I love the fact that now we can even run and look fashionable at the same time.
For more by Ruchika Das, check out Fashion By Ruda on www.fashionbyruda.com
You can also find her on Twitter, Facebook, Google+, Pinterest, Instagram