 Family Appeal For Safe Return to UK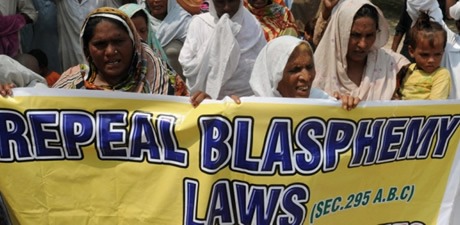 The family of a Scottish man shot in a Pakistan prison where he is being held on blasphemy charges has again appealed for his safety.
Mohammad Asghar, 70, was apparently shot and injured by a Pakistani prison guard at Adiala prison in Rawalpindi yesterday morning.
Asghar, from Edinburgh, was sentenced to death in January after writing letters to a number of people claiming to be the Prophet Mohammed.
His family say "he has a long history of mental illness and needs specialist care which he is not receiving in jail."
Family solicitor Aamer Anwar has urged First Minister Alex Salmond and Prime Minister David Cameron to intervene so that Asghar can be removed without delay to a secure medical facility and transferred back to the UK.
Anwar said: "To date the British government has failed to provide any meaningful assistance to Mr Asghar or his family. It is now too late to wait for discussions behind closed doors and other delaying tactics. The next 48 hours will be critical for Mr Asghar's personal safety."
Asghar was arrested in 2010 in Rawalpindi after a blasphemy complaint was brought against him by a tenant with whom he was having a dispute with.
He had previously been diagnosed as suffering from severe paranoid schizophrenia, but this was not taken into account by the authorities during his trial, Anwar said.
He said prison doctors had failed to acknowledge the severity of Asghar's psychiatric illness and he had been given only the most basic antidepressant medication.
A Foreign Office spokesman said on Thursday: "We have raised our concerns with the local authorities at a senior level."