On Saturday 25th January 2020, Sarah Mullin welcomed educators from across the UK to Birmingham to celebrate the launch of her Amazon number 1 best selling book 'What They Didn't Teach Me on My PGCE.'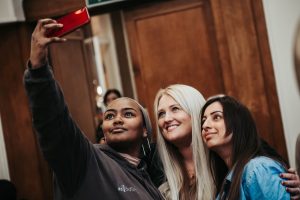 Guests enjoyed presentations from leading professionals including Penny Rabiger, Co-Founder of the BameEdNetwork, Hannah Wilson,  Head of ITT at the University of Buckingham and an inspirational keynote speech from Professor Sam Twiselton OBE, Director of the Sheffield Institute of Education, Vice President of the Chartered College of Teaching and Chair of the DfE ITT Content Group.
Sam said: 'It was an absolute delight and honour to speak at the launch of this wonderful book, brought together by the inspirational force of nature that is Sarah Mullin.
I spend a lot of my time working with new teachers and know how important the messages they will get from this are – to them and to the children they teach.
There has never been a time when such positivity and support is so needed and this was on show in buckets on Saturday.
Sarah should be so proud of what she has achieved and so happy that the impact of this will ripple out to so many teachers and children.' Sarah Mullin is a Deputy Headteacher and Doctor of Education student from Solihull.
She is renowned for supporting teachers and school leaders nationally and recently received the 'Contribution to Education of the Year' award by the Birmingham Awards.