UK Bhangra Awards 2019 united and delighted on a truly magnificent occasion that created many memories for all to cherish. This showpiece took place on Saturday 30th November 2019 at the luxurious Regency Banqueting Suite, Birmingham. We congratulate event CEO and organiser Bobby Bola along with his team at Culture Unite for another smash hit extravaganza.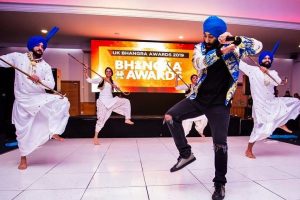 This red carpet family event celebrating its 6th anniversary was filled with 24 Awards, Live Performances, Dinner, Dance, Exhibition and Workshops. People from all generations, communities and cultures were treated to an experience like no other. Attendees included members of the Bhangra industry fraternity, VIP's, Dignitaries, general public and media.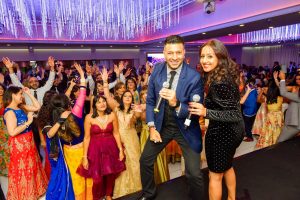 There was superb hosting by Manpreet Darroch, Amber Joseph and Apna Bhajan Jagpal who kept the audience captivated throughout. A special mention goes out to event coordinator Chandni Kahn for her fantastic stage management and contribution towards this successful journey.
There were breathtaking live performances by Inderjit London, Kamal Chopra, Subaig Singh, Jin & Seetal, K Mohito, Gurdeep Kainth, Khadija Dilnawaz, Pally Matharu, Vinay Bangar, Haripa Dancers, Bhangra Smash Up, Beat Asylum, Dance Bhangra, 4All2 Envy Entertainment, Birmingham Crew DJ's.    
This grand occasion unveiled the best artistic talent within the industry nationwide and beyond. All proud recipients of the stunning crystal trophies were truly honoured knowing that they had received the highest accolade in the Bhangra industry and joined an elite list of winners.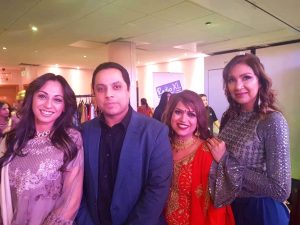 CEO and organiser Bobby Bola was quoted as saying "The team at UK Bhangra Awards thank everyone that has made this event a huge success in promoting Bhangra, Culture & Unity. Together we have reached out to a global audience and created probably the biggest Bhangra event in the world".
UK BHANGRA AWARDS 2019 WINNERS LIST:
(1) BEST PUBLICATION – Mann Jitt Weekly
(3) BEST RADIO PRESENTER – Shandy Kambo 
(4) BEST TV PRESENTER – Mohanjeet Basra (Akaal Channel)
(5) BEST DJ ROADSHOW – Birmingham Crew DJ's 
(6) BEST DHOL ARTIST – Beat Asylum 
(7) BEST DANCE GROUP – Jodi Dancers
(8) BEST MELA – Luton Mela
(9) BEST SONGWRITER – Balkar Laltonwala
(10) BEST MUSIC PRODUCER – High Beats Music
(11) BEST MUSICIAN – Juggy Rihal
(12) BEST BAND – The Harvey Sahota Band
(13) BEST RECORD LABEL – Kiss Records
(14) BEST VIDEO PRODUCER – Panam Verma
(15) BEST MUSIC VIDEO – Shin Hayer ft Kaka Bhaniawala – Teri Photo
(16) BEST SINGLE – Subaig Singh – Yaar Belli 
(17) BEST ALBUM – Nikka Sev – 1501
(18) BEST NEWCOMER – Kulstarr & K Mohito 
(19) BEST FEMALE SINGER – Jeet Kaur
(20) BEST MALE SINGER – Subaig Singh
(21) BEST URBAN ARTIST – Japjit Kaur
(22) BEST INTERNATIONAL ARTIST – Kamal Chopra (Malaysia)
(23) SPECIAL CONTRIBUTION AWARD – Anita Lerche & Shazad Sheikh
(24) LIFETIME ACHIEVEMENT AWARD – Bhujhangy Group