This year Birmingham Youth Sports Academy (BYSA) will celebrate their 17th Year with a Gala Dinner at Aston Villa Football Club to top off what has been a remarkable year for the charity. On top of receiving a number of top accolades including the Queens Award, they launched Mentoring and Education programs which have both deployed successfully.
Formed in 2002, BYSA has relentlessly been on a Mission to positivity influence the lives of young people through positive role models. What started off as a small community project has turned into a plethora of projects each increasing the BYSA footprint. Their work in the community is important, helping young people better connect with the wider society. This year they were interviewed by BBC News about their community work during the Knifecrime epidemic that swept the nation and also were commended by the Police and Crime Commissioner.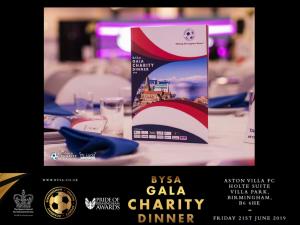 The annual dinners are always sell out events and this year the event will be hosted by the BBC's Manish Bhasin and the dinner always attracts Football Royalty in the form of former players such as Mark Walters, Ian Rush and Gary Shaw. It also attracts actual Royalty including Princess Katarina of Yugoslavia who has been an Ambassador of BYSA for a number of years.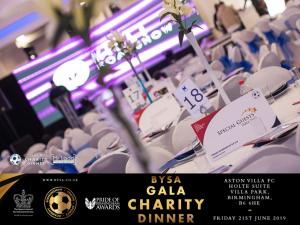 The dinner is being hosted at Aston Villa Football Club on Friday 21st June and will celebrate the organisation's achievements with entertainment being provided by Kev Orkian and John Clegg who appeared on Britain's Got Talent. It promises to be another great night celebrating a fantastic organisation that is making a real difference on the streets of Birmingham.
For more information about the dinner or BYSA visit their website at www.BYSA.co.uk