2018 marks 50 years since the birth of Reggae.
This year, BASS festival will pay homage to the music, arts, culture and heritage of a genre that has enriched the cultural fabric of the world over the last five decades.
BASS2018 features live music, visual arts, film, debate, education and much more, throughout the month of October. Reggae luminaries including Freddie McGregor, Toots & The Maytals, an exclusive masterclass from Grammy winning producer Winta James, Lovers Rock queen Carroll Thompson and the UK's Christopher Ellis, will join the line up.
BASS2018 also commemorates the 40th anniversary of the release of the iconic Steel Pulse album  'Handsworth Revolution' as well a special four-­week film series which includes some of reggae's classic movies. There will also be a unique art exhibition which gives a platform for 100 reggae inspired posters, designed by artist and illustrators from around the globe.
BASS2018 festival highlights include:
Film Club
4, 11, 16 & 26 October
The Mockingbird Cinema, The Custard Factory, Birmingham
FREE
Every Thursday throughout October BASS2018 will screen a classic reggae film. With four distinct, compelling titles and special guest performances and Q&As alongside the features.
Films include Rocksteady: The Roots of Reggae including guest performance by Christopher Ellis, The Harder They Come, The Story of Lovers Rock featuring a Q&A with Queen of Lovers Rock Carroll Thompson, Homelands, and Bruk Out, which follows several dancehall queens as they ready themselves to compete at the biggest Dancehall Queen competition.
Toots & The Maytals 
10 October
O2 Institute, Birmingham
Tickets: £29.50
Five-time Grammy nominated Toots and The Maytals are one of the all-time great reggae, ska and rocksteady groups, whose raw, gospel-infused vocals and life-affirming music has influenced countless artists over the decades.
REVOLUTION! 40 years of Steel Pulse's Handsworth Revolution
13 October
Mural location: Handsworth Wellbeing Centre, Holly Road, Birmingham
FREE
To celebrate BPI's first national album day, BASS are highlighting the importance of Birmingham's own Steel Pulse and their legendary debut album Handsworth Revolution.
BASS2018 will be unveiling a celebratory public mural in Handsworth featuring the iconic album artwork followed by an in depth Q&A with original members of the band.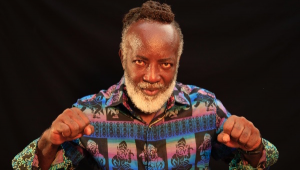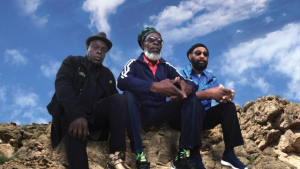 Freddie McGregor
24 October – 7pm
The Jam House, Birmingham
£20
Internationally acclaimed, Grammy-nominated singer Freddie McGregor, O.D., has not only made significant contributions to Reggae music since its inception, but has also helped to shape it with his conscious lyrics and Philly-soul style for over 50 years. Equally adept as a romantic crooner, or as an emissary of strong cultural messaging, this Freddie McGregor show premieres his intimate acoustic set in the UK and isn't one to miss.
The Mighty Diamonds
26 October – 6pm
O2 Institute, Birmingham
£12.50
The Mighty Diamonds arrive at BASS for a night of sweet harmonies and conscious lyrics. Tabby, Bunny and Judge joined forces in 1969 in Trenchtown, Jamaica. They are one of most consistent and long-running vocal trio in Jamaican music history, having produced over 40 albums to date, with stand out tracks including Right Time, Pass the Koutchie and I Need a Roof.
Reggae 100 – The Next 50 Years
30 October – 7pm
ACMC, Birmingham
FREE
With half a century under its belt, what does the future hold for Reggae? As technology and the public's consumption of music trends evolve, how will the genre adapt and grow?
BBC Radio 1Xtra's Seani B leads an esteemed panel of experts from the UK and Jamaica to discuss the way forward.
At the Controls – Production masterclass with Winta James
31 October – 6pm-8pm
Access Creative College, Birmingham
FREE
Grammy Award winning producer Philip 'Winta' James has produced for the likes of Chronixx, Damian Marley and Protoje. In this special masterclass he gives an exclusive insight to his working habits, tips and tricks of the trade as well as opening up for an insightful Q&A session.
BASS Festival is curated by arts development agency Punch in Birmingham.
Punch CEO Ammo Talwar MBE said "As the festival approaches it's twelfth presentation we are proud to herald the incredible achievements that Reggae has accomplished. As a music form it fights above it's weight, and as a cultural entity you cannot imagine a world without it. BASS2018 allows us to give due acclaim to those in the Reggae world who have made it the potent force that it is."