A 19-year-old has been arrested on suspicion of robbery after a traffic warden was brutally beaten and robbed in Alum Rock on Friday 14 September.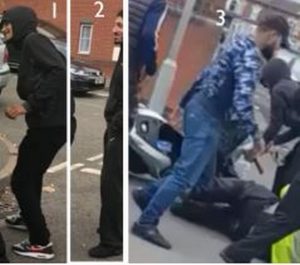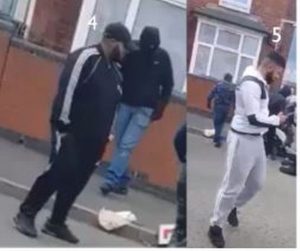 A sickening attack on a traffic warden who was going about his job was attacked from his moped and beaten by a gang.
The gang then stole the moped.
Detectives put out appeals for information after footage of the sickening violence emerged.
Police issued images of three suspects, numbered 1, 2 and 3, on Saturday morning.
Hours later they revealed they had arrested another man, who was later bailed.
They have also issued
images of two other men – numbered 4 and 5 – who they say may have information to assist the investigation.
A police statement on Sunday said: "A 19-year-old man has been arrested on suspicion of robbery after handing himself in at a police station following Friday's attack on a traffic warden in Alum Rock.
"Thanks for your continued support as we work to identify these five men."
Shocked members of the public were quick to share social media video footage with the police.
The attack happened on Hartopp Road at the corner with College Road.
Det Sgt Tom Lyons, leading the investigation, said the victim was taken to hospital, but, despite the violence u
sed in the attack, is not believed to have suffered serious injuries.
Det Sgt Lyons said: "I was absolutely furious when I saw the footage. The level of violence used is truly shocking, and I know every right-minded person who views it will share that anger.
"We've already spoken to the victim. CCTV and other enquiries have already begun, but people in the community will know who these men are. I'd urge them to examine their conscience and do the right thing and give us the names."
Anyone with information can contact police on 101 or contact Crimestoppers anonymously on 0800 555 111.