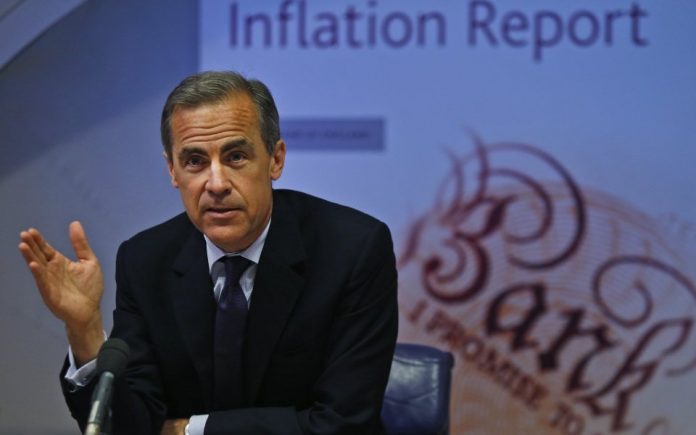 Driven up by increases in transport and food price, the UK's key inflation rate hit its highest for more than five years in September.
The Consumer Prices Index (CPI) climbed to 3 per cent, a level it last reached in April 2012, and up from 2.9 per cent in August.
The pick-up in inflation raises the likelihood of the Bank of England announcing an increase in interest rates – currently 0.25% – next month.
The Office for National Statistics said, consumers face rising costs for essentials, with food and transport prices driving rising inflation.
The figures are significant because state pension payments from April 2018 will rise in line with September's CPI.
At the moment, the full new state pension is £159.55 per week, equivalent to £8,296.60 per year.
Wages rose at an annual rate of 2.1 per cent in the three months to July, meaning workers are seeing the value of their pay packets decrease in real terms.
For those employed in the public sector – where pay rises are capped at 1% – or rely on benefits – which are frozen – that squeeze is even tighter.
Businesses are also facing a squeeze as Retail Price Index inflation, which will be used to set business rates next year, was 3.9 per cent in September.
The fall in the pound since last year's Brexit vote has been one factor behind the rise in the inflation rate, as the cost of imported goods has risen.
ONS head of inflation Mike Prestwood said, "Food prices and a range of transport costs helped to push up inflation in September. These effects were partly offset by clothing prices that rose less strongly than this time last year."
Rising inflation increases pressure on the Bank of England's Monetary Policy Committee to raise its benchmark interest rate at its next meeting on 2nd November.
Laith Khalaf, a senior analyst at Hargreaves Lansdown, said it was "important to keep perspective" on the impact rising prices would have on consumers.
"The pound in your pocket is depreciating, as the rising price of goods continues to chip away at its value. Consumer spending remains remarkably resilient in the face of inflationary pressures and weak wage growth, but the current squeeze on household budgets is a slow burner, as it takes some time for economic reality to hit home," he said.
"Employment remains high and borrowing costs are low, for the time being at least."
TUC General Secretary Frances O'Grady said, "The government needs to face up to Britain's cost of living crisis. The squeeze on household budgets is getting tighter by the month.
"The Chancellor must use November's Budget to ease the pressure on hard-pressed families.
"That means giving five million public sector workers the pay rise they have earned.
"Prices are sky-rocketing. Offering hard-working public servants below-inflation increases would amount to yet another real-terms pay cut."