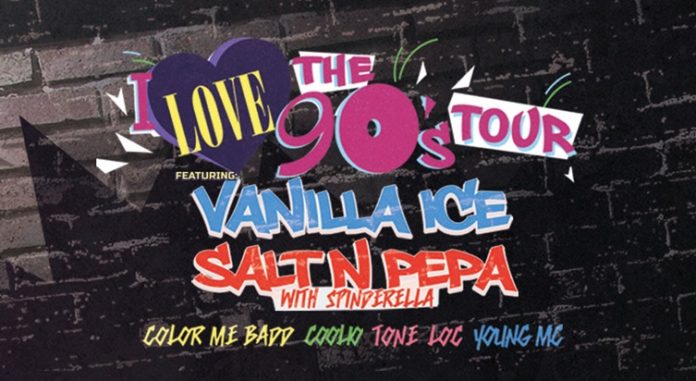 Hey old school Hip Hop fans, if you love the 90's then you're going to enjoy the "I love 90's Tour coming to the UK, remember hits like "Push It", "Gangster's Paradise" and "I wanna Sex You Up", I thought you'd remember! Well one of their stops will be in Birmingham at the Arena on the 7th October next month!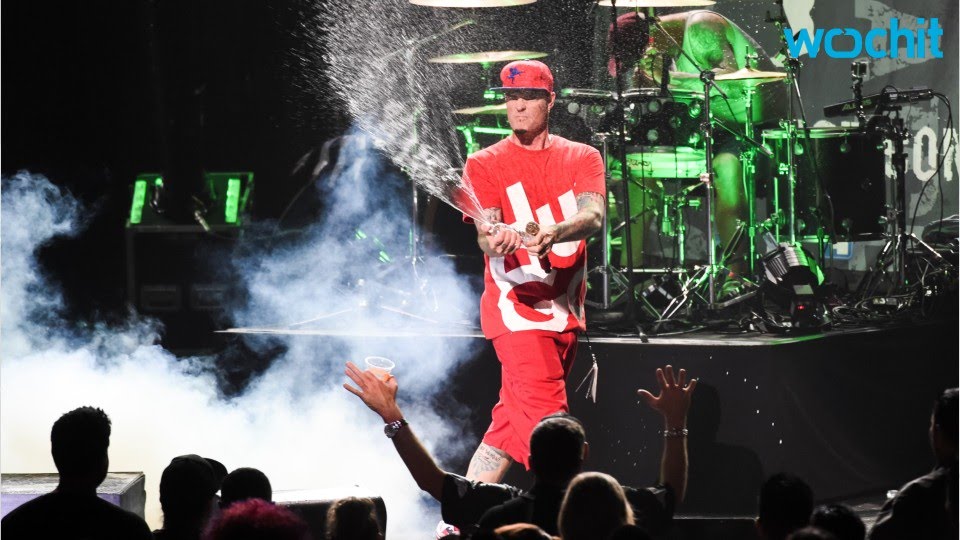 Some of the acts lined up are the likes of
Vanilla Ice
,
Color Me Badd
and
Coolio
to name a few. I was luckily enough to get a hold of
Cheryl James
aka Salt from 90's iconic girl group
"Salt n Pepa"
and she was more than willing to talk about the tour, Drake and much, much more!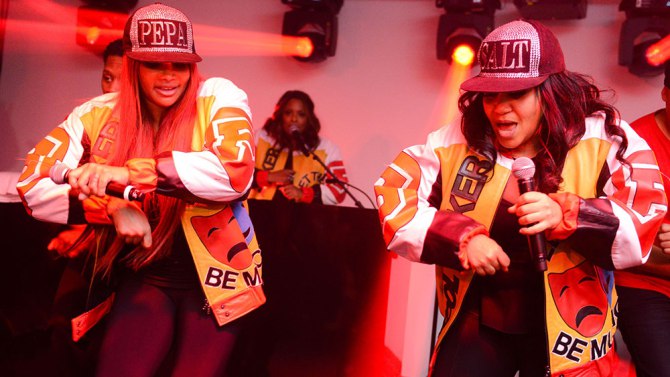 Q.  It's been long overdue, how excited are you to be performing in the UK after such a long time?
A. I'm excited, I don't even know how long it's been – I want to say like 15 years or more since we've done a UK run.  We miss our fans and we are just happy to be on this tour, you know it's been extremely successful, it's been a lot of fun, the crowds are fun, we've been selling out, and everyone wants to revisit the '90s.  So, we're just happy to bring the '90s to the UK!
Q. What are you most looking forward to in the UK?
A. Seeing my UK fans after all these years! You know, reconnecting with them and giving them the Salt N Pepa experience… We always say, at the beginning of every show, this isn't a show, this is a "Salt n Pepa and DJ Spinderella experience!"  I'm excited to bring fans back to a time in their lives.  Our fans will come up to us and compliment us on how we shaped their lives, and, you know, we got them through college, or helped them through an abusive relationship, and just taking them back to that fun time in the '90s when they loved our music is really incredible.
Q. "Push It" is a classic, when composing the track in 1986 did you ever imagine it would be such a cult classic, even today?
A.You know, no, ironically "Push It" was the B-side of our record "Tramp."  "Tramp" was the actual single being pushed by the record company, and a DJ just turned "Tramp" over and started to play "Push It" and it just sort of took off from there, started getting played on radio stations across the world, really. Pep and I, when we were recording "Push It," it was actually sort of a rush job and it wasn't even one of our favorite songs, I'm not even sure if we really liked it that much.  You know, it was kind of like a "let's hurry up and get a B-side for this record."  And, now, to this day it's the biggest Salt N Pepa song ever, you know, as far as people know about Salt N Pepa, they always think of "Push It" first. So, yeah, I mean the answer is no way no how (laughs)!
Q. The 90's Tour started in US last year what response did you get from fans, especially touring with acts like Vanilla Ice, Coolio etc.?
A. Well, you know, my first response was "Huh?!… That's a strange lineup."  I don't really think I totally got it, but I was willing to be open to try to see what the people felt about it, and the response has just been overwhelming.  We've been touring for more than a year and we're already talking about 2018.  I never thought that 31 years later we would be touring as vigorously as we are and celebrating the '90s the way that we are.  I'm surprised, but extremely appreciative that we're still rocking hard, like we did in the '90s.
Q. How did you feel winning the I Am Hip Hop Award at the 2010 BET Awards?
A.It was amazing, so amazing.  I kind of have an out of body experience with that "legendary icon" status.  Personally, when I think of legendary and iconic, I think of people like Aretha Franklin and The Supremes and Stevie Wonder, and, you know, when people use that word and connect it to Salt N Pepa, it's always a situation where I have to step outside of myself and see it the way other people see it, and say, "Yeah, that was pretty iconic, what we did in hip hop as three women."  We brought fashion and femininity back to hip hop and connected to women on a level that no other girls had at that point.  They could identify with us and relate to us.  We were two roundaway chicks just doing our thing and it ended up being iconic and legendary, so I just appreciate that people see it that way and I get to go down in history as someone people think is an icon and a legend.
Q. Have either of you ever forgotten your lines on stage?
A. Oh yeah, we've forgotten our lines! I think I might have been the one that did that the most.  I mean I know everybody's words, but Pep only knows her own, she doesn't know my words, so we always laugh about that. Like, after all these years you don't know my lyrics!?  And actually I always like her lyrics better than mine for some reason, so every once in a while I will sing her lyrics instead of my lyrics and throw the song off (laughs).  But I've been way more cognizant of not doing that anymore (laughs).
Q. From today's music who do you both listen to?
A. We have very different taste in music, Pep and I. Pep is real gutta with hers, you know. She's very current and up to date. She's trap trap baby, you know, hard core rockas.  She's real street with hers.  Me, I'm more Motown, I'm more the classics, more inspirational.  If I had to say someone we share I think it'd be Drake. We had a conversation about Drake and I was like, "I'm really impressed, you know, with his depth of emotion, his wordplay and he really just takes me to a different place."  So, yeah, I would have to say we agree completely on Drake.
Q. And finally is Hip Hop dead?
A. No! Oh, not! Wow, that's a good question, but my gut, right off the bat, the answer is not. Hip hop is a culture, hip hop is a movement. They've been asking us since day one, "Will hip hop last?"  And, at first, we really didn't know.  But look at these years later and we're still celebrating hip hop form the '90s the way that they celebrate The Temptations, The Supremes and Motown you know what I mean?  I think it's become too grounded and in the fabric of culture to be dead or even to ever die.
Salt n Pepa will be performing at the Arena Birmingham on the 7th October.
For more information on the Tour;
Thanks to HUSHPR