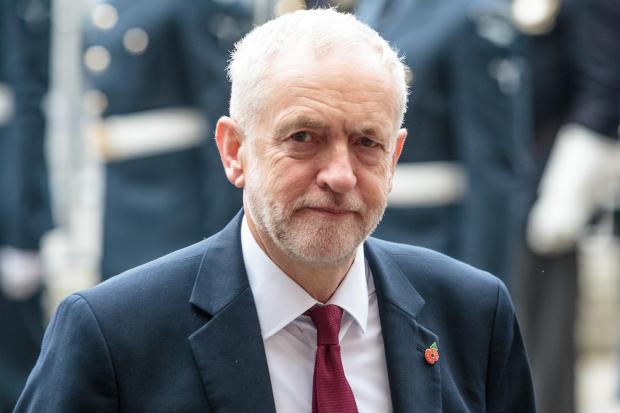 Labour leader Jeremy Corbyn has called for an agreement to the ongoing dispute so the people of Birmingham "can have what they deserve".
On Wednesday, the refuse workers' suspended their bin strike after the High Court granted an interim injunction against the Labour-run city council's bid to make some workers redundant.
Following John Clancy's resignation as council leader and the recent news, Mr Corbyn said he was hopeful of a "resolution".
He said there "has to be security of employment for the bin men".
Refuse workers began strike action on 30 June after rejecting council plans for a restructuring of the service. Unite union claim over a hundred workers may lose their jobs, though the council had insisted alternatives would be offered.
The council said it faces "significant financial challenges" and needs a "high-quality, value-for-money and reliable refuse service". According to the authority, the reorganization would save £5m a year.
Mr Corbyn said, "There is now the opportunity very rapidly to come to an agreement so that the people of Birmingham can have what they deserve, an efficient rubbish collection service and clean streets. They deserve it."
"I've spoken to Unite. I've spoken to the Labour MPs for Birmingham over the last few days and I'm very pleased that we are now in a position, following the resignation of John Clancy, to elect a new leader, there is already an acting leader, and hopefully we will now get a resolution to this dispute.
"Because there has to be rubbish collections, there has to be security of employment for the bin men."
He added, "There has to be a settlement quickly."
On whether or not the dispute would have an effect on Labour support in the region, Mr Corbyn said, "We are electing a new leader of Birmingham City Council. He or she will deal with the issue of the bin dispute and I think you'll see that BCC [Birmingham City Council] will remain a Labour council. There is huge support for Labour across the West Midlands."