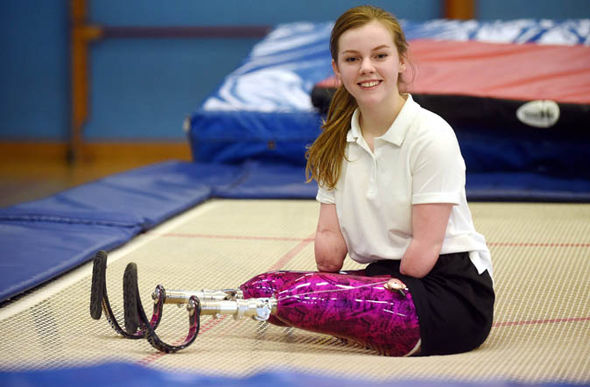 Isabelle Weall, who lost her arms and legs to meningitis at the age of seven, has launched a YouTube channel to help inspire others in similar situations.
The 14-year-old wears leg blades and became a national trampolining champion last year.
"When I was seven I got meningitis, and I got quite ill and had to have arms and legs amputated," said Isabelle.
"If I can show people what I can do, it shows them that you can still do things and I can still do things and that I just get on with my life normally rather than being considered disabled," she continued.
On her YouTube channel, which currently has over 500 subscribers, Isabelle discusses trampolining, fashion and makeup.
"If I can be something for someone to look up to then that's great."