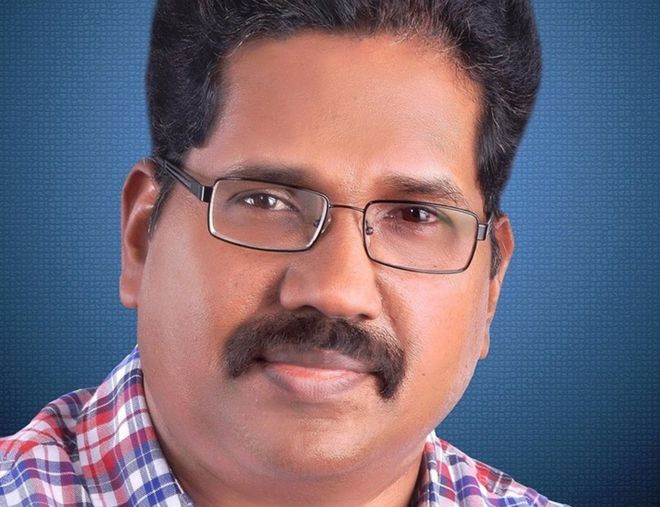 Cyriac Joseph was among the eight people killed in a major incident on the M1 last Saturday.
The Nottingham minibus driver, known as Benny, died when his vehicle was involved in a collision with two lorries.
52-year-old Joseph was reportedly driving a group of Indian visitors from Nottingham to Wembley, North London, when the incident occurred.
Two lorry drivers, Ryszard Masierak, 31, and David Wagstaff, 53, were charged with eight counts of death caused by dangerous driving in connection with the crash.
On Sunday morning, a service was held in Lenton, Nottingham, in memory of Mr Joseph, who was originally from the state of Kerala in India.
Conducting the service at St. Paul's Church was Father Biju Joseph who said, "It's so sad and we're praying to God for his soul and his family.
"People are really shocked, he was such a good friend. He was like a brother to me."
Mr Joseph leaves his wife and two children, a 19-year-old son, who studies at University, and a 15-year-old daughter, who recently achieved outstanding GCSE results. Father Joseph confirmed the family were told of his death on Saturday morning.
He said the service was a "great relief" for the family.
According to friend Alex Daniel, Mr Joseph, who ran ABC Travels, was a "great leader" within the Indian community in Nottingham.
"I'm not surprised by the amount of people who came [to the service]. We got calls from across the country showing concerns for the family," he said.
"He would go an extra mile to help anyone in need," said Manu Zachariah, who described Mr Joseph as a best friend who was like a brother to him.
He added, "He loved company of friends. He was sports enthusiast and active cultural leader of our community. He was positive thinker and wanted everyone to improve."