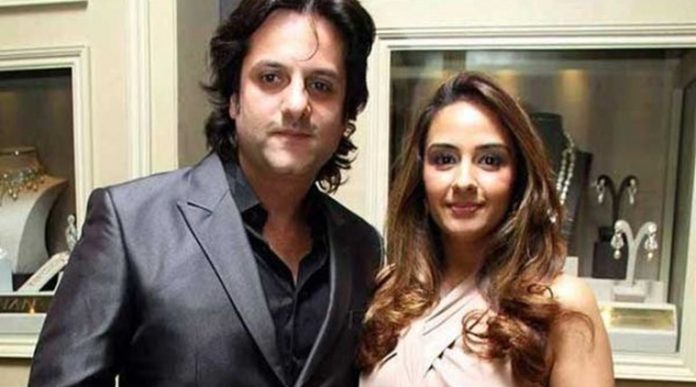 The day after announcing his first born son's birth, Fardeen Khan posted on Twitter and added the very first picture of his son and added the message the picture as "Thank you for the congratulatory messages and wishes. Our best to all of you as well. Diani, Natasha & FK." The proud dad is shown to be hugging the new-born and loving him deeply. Saturday Fardeem had disclosed the happy event with his supporters on Twitter and had well wishes coming from all around the world. The new born was born on August 11.
He wed his wife yesteryear actress Mumtaz's daughter Natasha in December 2005 and the couple also have a daughter who is called Diani Isabella Khan. It is a happy time for Fardeem and his wife Natasha, as they greeted their second child on Saturday, August 11. The overjoyed pair publicised the appearance of their latest family member, a boy who they have called Azarius Fardeen Khan.
Fardeen, who has appeared in movies like 'Om Jai Jagdish', 'No Entry', 'Heyy Babyy' and 'Love Ke Liye Kuch Bhi Karega' amongst several other films, disclosed the update on his his son's entrance with a Twitter post. "We are overjoyed to announce the birth of our son Azarius… who was born on the August 11," he tweeted.
We cheer the delighted parents and cannot wait to get a preview of their baby.