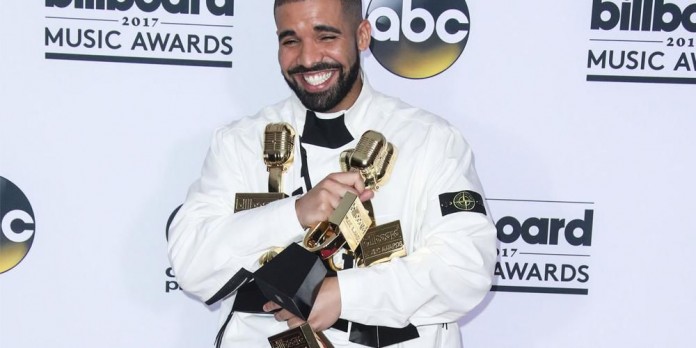 The 21st May 2017 saw the Billboard Awards hosted in Las Vegas, America, and attended by the world's biggest names in music, from Drake to Nicki Minaj to legendary stars Celine Dion and Cher to k-pop megastars BTS.
The Billboard awards was hosted by Ludacris and Vanessa Hudgens and included performances from Camilla Cabello who performed material off her fresh new solo album, Drake, who performed atop a fountain, and Cher and Celine Dion who performed classic hits.
The biggest winner of the night was Drake, who took home 13 coveted awards, including Top Artist. He broke Adele's record of 12, but in his acceptance speech, acknowledged she would most likely beat his record again when her new album comes out.
One of the most stunning draws of the night were BTS, a South Korean k-pop boyband consisting of seven members. The hip-hop and pop group made music history by being the first K-pop group to not only be invited to a major US awards show, but to win an award too, beating out huge names such as Justin Beiber and Ariana Grande.
BTS won Top Social Artists, an award which goes to the artist with the biggest social media presence and fans online. Given that the majority of K-pop listeners can only access their content online, it makes sense that Korean artists would have a large internet following, however the extent to which BTS won was jaw dropping. Justin Beiber, who has won Top Social Artist six years in a row, amassed over 75m votes, whilst BTS achieved a new Billboard record: 300m votes. There was a staggering spike in google searches for BTS as well as an even bigger explosion on social media.
The win has sparked the conversation on Asian representation in the Western media, with many applauding Billboard for recognising talent from around the world.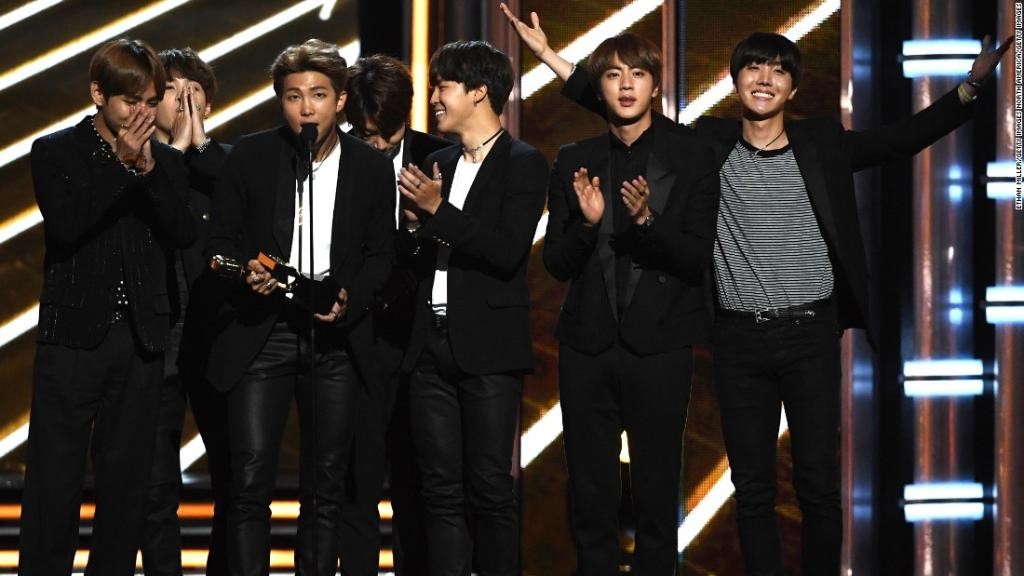 Winners:
Top Artist:
Adele
Beyonce
Justin Bieber
The Chainsmokers
Drake — WINNER
Ariana Grande
Shawn Mendes
Rihanna
Twenty One Pilots
The Weeknd
Top New Artist:
Alessia Cara
Desiigner
Lil Uzi Vert
Lukas Graham
Zayn — WINNER
Top Male Artist:
Justin Bieber
Drake — WINNER
Future
Shawn Mendes
The Weeknd
Top Female Artist:
Adele
Beyonce — WINNER
Ariana Grande
Rihanna
Sia
Top Duo/Group:
The Chainsmokers
Coldplay
Florida Georgia Line
Guns N' Roses
Twenty One Pilots — WINNER
Top Hot 100 Artist:
The Chainsmokers
Drake — WINNER
Rihanna
Twenty One Pilots
The Weeknd
Top Streaming Songs Artist:
The Chainsmokers
Desiigner
Drake — WINNER
Rihanna
Twenty One Pilots
Top Social Artist:
Justin Bieber
BTS — WINNER
Selena Gomez
Ariana Grande
Shawn Mendes
Top R&B Artist:
Beyonce — WINNER
Bruno Mars
Frank Ocean
Rihanna
The Weeknd
Top Rap Artist:
J. Cole
Desiigner
Drake — WINNER
Future
Rae Sremmurd
Top Billboard 200 Album:
Beyonce, Lemonade
Drake, Views — WINNER
Rihanna, Anti
Twenty One Pilots, Blurryface
The Weeknd, Starboy
For more awards and winners, check out the full list on www.billboard.com