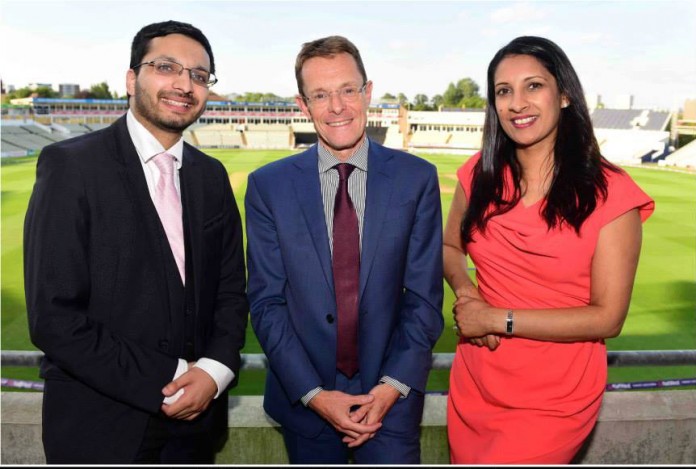 Andy Street, the Conservative Candidate for the West Midlands Mayoralty, has just returned from Mumbai and Islamabad, a whistle-stop tour to talk about closer collaborations with the West Midlands.
The former Managing Director of John Lewis, he has stepped down from his highly paid position to stand for election on 4 May, for an £8 billion pound budget that will transform transport, housing and the economy in the West Midlands.
Street has been to Mumbai to meet the Tata Group, the parent company of Jaguar Land Rover, one of the biggest employers in the West Midlands, to talk about investment and the current barriers investors face. He also went to Islamabad to meet the Islamabad Chambers of Commerce, the British High Commissioner Thomas Drew, and visit the Faisal Mosque.
This week Andy will be hosting an evening of Street Food and networking on 23 March at the Birmingham Events and Conference Centre. The award-winning Mahirs experience will kick off the evening with a Mumbai Street Food experience, followed by a sit down meal with entertainment and speeches by Andy Street and the Rt Hon Gavin Williamson MP, the Chief Government Whip.
Conservative Friends of India Co-Chairman Ranjit Singh Baxi said: "This event will be an incredible evening of food, drink and networking, designed so that the Asian community can really understand Andy Street and network with like-minded individuals. I am looking forward to meeting the best of the Asian community in the West Midlands on 23 March."
Saqib Bhatti, Secretary General of Muslims for Britain said: "The evening promises to bring some of the top people in the region together to network and help support Andy Street, the Conservative Candidate for the West Midlands Mayoral Election. Andy's track record speaks for itself. He is someone who is driven to achieving the best he can for the West Midlands and this evening will be a chance for the some of the top professionals in the region to meet him and to get to know him."
Further press information contact :
Anita at Delicious PR on 07957 227 992
Email : anita@deliciouspr.co.uk