An Indian awards ceremony that in previous years has honored leading British cultural icons including Oscar-winning film director Richard Attenborough and Nobel Prize-winning novelist Sir V S Naipaul is to be held in the Rajasthan city of Udaipur next month.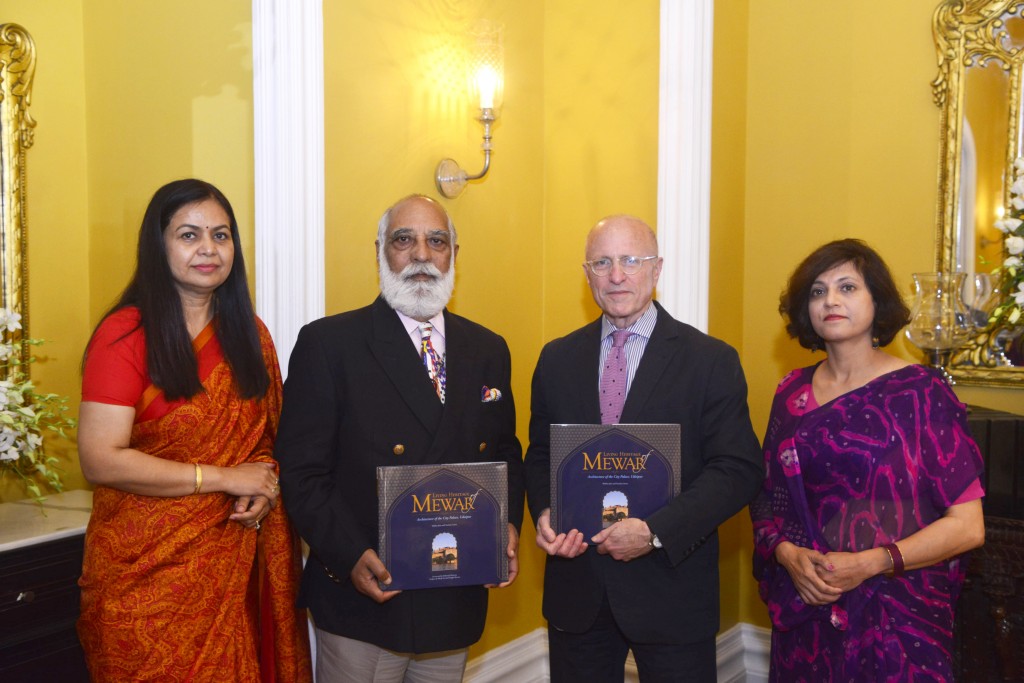 Eminent scholars, students and exceptional individuals from across India and around the world will gather at The City Palace for the 35th Maharana Mewar Foundation Annual Awards. The event is being organized by the Maharana of Mewar Charitable Foundation (MMCF) and will take place on Sunday, March 5.
The aim of the awards ceremony is to recognize individuals who've excelled in their chosen field and made a notable contribution to society. There are categories for student, state, national and international awards, covering everything from achievement in academia and education to music and the arts, sport, journalism and public service. Previous British recipients include writers, academics and broadcasters.
An international annual award, the Colonel James Tod Award, was first presented in 1997 "to honor a foreign national who has contributed through their work of permanent value an understanding of the spirit and values of Mewar". British officer Colonel Tod spent 22 years in India at the turn of the 19th century, four of those in Udaipur helping to develop a fruitful relationship between the British East India Company and Mewar. Past winners of the award include filmmaker Lord Attenborough in 2004, historian and former chairman of the British Library Sir Colin Lucas in 2010, Dr. Andrew Topsfield in 2012, and J P Losty, writer and former curator at the British Library, in 2016.
Shriji Arvind Singh Mewar of Udaipur, 76th Custodian of the House of Mewar and the MMCF's Chairman and Managing Trustee, will lead the presentation ceremony. Prizes are dependent on category and include ceremonial shawls, toran plaques, certificates, commemorative medals and cash awards.
Shriji Arvind Singh Mewar said: "Now in its 35th year, the Maharana Mewar Foundation Annual Awards ceremony continues to grow in scope. The focus of the event has widened from recognizing the achievements of local students in Udaipur to acknowledging contributions to society at a state, national and international level, yet the core values remain the same.
"By showing appreciation for the efforts and accomplishments of conscientious students, as well as individuals who have served society by excelling in their particular field, we hope to inspire future generations."
The awards were established in 1981 by His late Highness Maharana Bhagwat Singh Mewar of Udaipur and remain an integral part of the MMCF's activities and its mission to nurture cultural values in society. The deadline for nominations and applications passed in November, with this year's winners chosen by panel of scholars, artists and historians.
For further details about the Maharana Mewar Foundation 35th Annual Awards and the Maharana of Mewar Charitable Foundation, please contact Dr. Mayank Gupta, Convener, MMFAA mmfaa@eternalmewar.in or visit www.eternalmewar.in