Last year we introduced the singer Tanya G hailed from Hackney, East London and her debut solo-single since departing from Fe-Nix, Can't Feel Your Love.
Now she's back with her latest single I Will Survive as the Indian-Irish Garage newcomer has taken on the challenge of turning a legendary single into her own and making it the upbeat revival of Gloria Gaynor's hit single.
The music video for the single directed by Naushervan Shad, the storyline portrays a young woman going through a tough situation in her relationship, where she's having a hard time with a guy and then builds the strength to leave him, move on and survive! This also represents Tanya's journey in the music industry as a new solo-artist trying to break into the market and establish a place for herself.
The singer has already celebrated the success of her single so far, as she's received support from Radio Stations across the UK and also is currently #6 on the Commercial Pop Charts!
So from taking on the legendary dance floor hit and modernizing it into a world-wide anthem for female empowerment, Tanya G is definitely one to watch in 2017.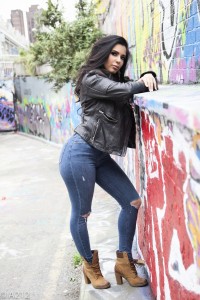 As well as the fact that she's now released her collaboration between legendary Hip Hop/Grime and Garage collective So Solid Crew, Gem Faria (mentored by legendary garage veteran DJ Sticky) & the German producer Urban Soul who also produced Can't Feel Your Love, which is sure to satisfy the needs of Old Skool enthusiasts and also let the World know that Tanya G is here to stay!
Check out her website and social media to find out more about her and her upcoming music!
Follow Tanya G:
Twitter: @Miss_tanya_g
Instagram: @miss_tanya_g
Facebook: fb.com/misstanyaminhas
Soundcloud: @tanyag-music
Website: www.tanyag.co.uk